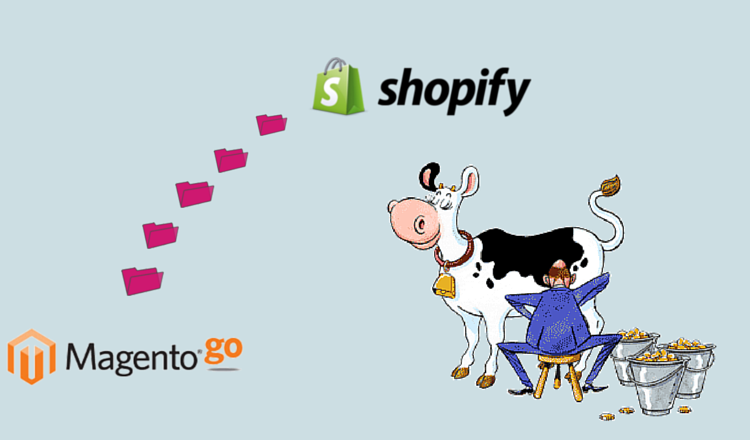 As you probably know, Magento Go will be closed soon. And the first question that comes to mind is "What shopping cart should be used instead of it?". The answer depends on what you are looking for in your new platform. If you search for a solution with an excellent customer support, rich functionality and eye catching design Shopify is a great alternative. There are also many other benefits which can attract your attention:
Ease of use.

Comparing to Magento Go Shopify is very easy to use. So, you will have more time for selling and taking care for your clients.

Design.

Shopify offers more free themes (16), than Magento Go (11). When you go to their adoption of template, Shopify is still in favour.

Store customization.

It is really easy to make your Shopify store look bright and attractive since shopping cart does not require any HTML and CSS knowledge. Their simple layout editor can guide you through this process. At the same time, Magento customization requires skilled and experienced developers and designers, who are specifically trained in Magento.

Extensibility.

Shopify posses about 140 add-ons in its app store, and it is more than Magento Go does. Moreover, the installation and management of the applications of Shopify is easier.
Do you understand now the advantages of Shopify over Magento Go? That is why, here is a prezi for you that shows detailed instruction how to perform the migration from Magento Go to Shopify.
As Scott Lake, co-Founder of Shopify said: "Making a profitable e-commerce store is hard work. I love the fact that Shopify clients help each other in our forums. I love the fact that everyone feels like we are in this together and that we all will succeed together."
So, don't waste your time, migrate from Magento Go to Shopify right away and become a part of Shopify team.