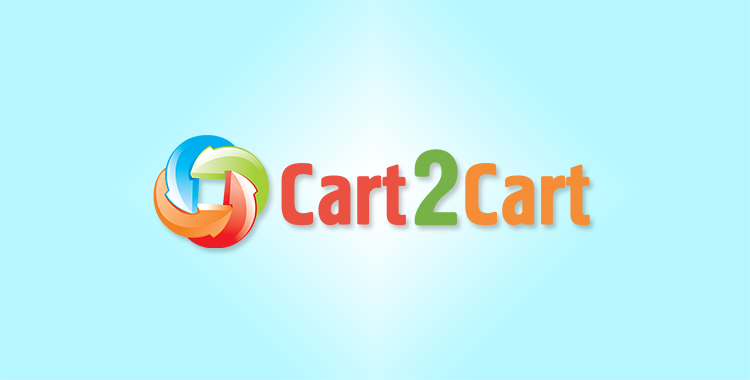 Good news is that you don't have to deprive yourself of the opportunities that PrestaShop offers. Now the migration is available in several simple steps with an automated migration service Cart2Cart.
Prepare for Migration
1. Plan in Advance. This is done so that you could avoid high load traffic for the time of migration. Hold any works on website or catalogue modifications for the period until the migration is complete. Though Cart2Cart provides 100% store uptime, it will be safer that your store receives minimal visits and content modification for the time the database is transferred. And it will provide higher speed of migration performance.
2. Backup Data. Cart2Cart doesn't delete data from your source shopping cart and prevents you from data loss during shopping cart migration. However, to reinsure you store data is safe and sound, you can backup it in a way which is more comfortable for you (either external storage or hosting service backup option).
3. Install PrestaShop. The platform is lightweight and it will take you only several minutes to go to http://www.prestashop.com, and download the software. The latest version is PrestaShop 1.5. Check if your store is properly installed and available online. If some issue evolves you can either contact PrestaShop team or request Cart2Cart Support to help you with cart installation.
4. Check Access Details. To perform PrestaShop migration, you'll be requested to provide:
Store Admin Panel access (Login form URL, Username, Password)
FTP access (Hostname or IP address, Username, Password)
Also, make sure that your source cart is live and available online live. Note that your stores should have different URLs and folder paths.
5. Estimate Prices Cart2Cart doesn't charge fixed prices for the service as migration cases differ greatly, depending on shopping cart types and the number of entities you transfer. To know the exact price you can calculate it with Migration Estimator. Just choose the source and target shopping cart from the dropdown menu, choose the number of entities and you will be shown the price for migration and the approximate time of its performance.
Start Shopping Cart Migration
Cart2Cart migration service was developed to make the migration both easy and time saving. So what you will not have to do is:
download any software
write or modify codes
transfer items manually
What you will be required is only:
have Internet access (as Cart2Cart is an online service)
register an account
perform online payment for the service
To make sure there is nothing difficult in the process of store migration, check video tutorial on How to move store to PrestaShop.
Now you are ready to start migration to PrestaShop.
Login to your account.
Start a new migration (if you work with Cart2Cart for the first time) and provide shopping cart details.
To transfer data between your current store and PrestaShop shop you should download a connection bridge. Follow the instructions of Migration Wizard or watch the video How to Install Connection Bridge.
Choose the entities for migration and additional options if you require any.
Then you'll come to the step of Demo migration. It is optional, however strongly recommended to be performed for your confidence of successful results. Demo migration is absolutely free, by the way.
After you've checked the results of Demo, start the Full migration previously funding your account with necessary sum.
Check the results on your new PrestaShop store after the migration is complete.
If everything is done properly, we can congratulate you with newly established and functional Prestashop shop. If any questions or issues evolve on this stage, please contact Cart2Cart Support.
After Migration
After your migration is completed, you should copy the content which is not supported for migration with Cart2Cart
customer reviews;
customer testimonials;
other website content;
Cart2Cart provides a possibility to migrate customers accounts. Nonetheless, due to differences in algorithms for encryption in shopping carts, customer passwords can't be migrated. That's why after migration is completed, you should ask your users to recover passwords.
You should also maintain store design. It is a good chance to choose from one of the wide range of PrestaShop's templates and create a responsive design. For those store owners, who don't have enough time to perform a migration on their own and customize a site design Cart2Cart Team has created several Data&Design Migration Service Packages. Different conditions and prices enable to choose a package, which will fully satisfy needs in customization assistance and support.
Take care about SEO. You will have to set 301 redirect to direct customers and search engines to a new store, create custom 404 page and generate a sitemap.You can also follow our tips on PrestaShop SEO in order to get high search engine rankings after migration.
Automatic migration with Cart2Cart will enable you make data transfer risk free, avoid data loss and data duplication. Just in a few hours you will be enjoying the new opportunities and benefits that PrestaShop platform can offer for your online business.