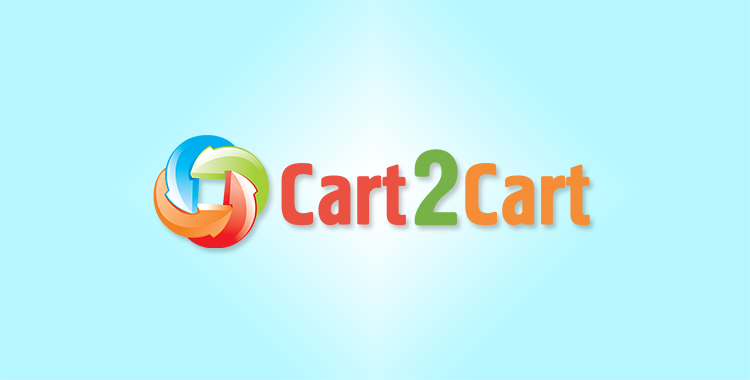 Let's take a closer look at two platforms that meet all of these requirements: PrestaShop and Pinnacle Cart.
3 Facts You Should Know About PrestaShop
The platform was officially launched in August 2007 - since then PrestaShop's community has grown up to 400 000 of active members. It was translated into over 55 languages and now used in 150 countries.
PrestaShop was downloaded over 2 300 000 times - the platform proved to be reliable and effective. At the moment, there are more than 130 000 live shops all over the world that are powered with PrestaShop cart.
PrestaShop includes over 300 eCommerce features straight out-of-the-box - solution remains one of the most feature-rich options in the industry.
3 Facts You Should Know About Pinnacle Cart
Available as both self-hosted and hosted solutions - Pinnacle Cart is a paid open source cart. You can find appropriate servers to run a shop on your own or use the company's hosting facilities.
Over 8 years in eCommerce - Pinnacle is a well-recognized platform with a solid reputation. Some of the most prominent customers who trusted their business to Pinnacle are: HBO and Discovery Channel, NBA and Miami Heat, Dexter and True Blood, etc.
14 day free trial - before making a final decision you can check all the peculiarities of managing Pinnacle store on your own.
Both carts have a wide range of features and tools that can make your business successful. However, nothing is perfect, so let's check both sides of a coin.
PrestaShop Pros
Free and Open Source - PrestaShop is an open source solution that is available to download from the Internet for absolutely free of charge. Due to the full source code access merchants have unlimited customization facilities - cart can be changed in the way you need without any restrictions. This opportunity will be especially useful for tech-minded users. However, if you are a newbie in eCommerce and don't have too much experience PrestaShop still remains a good option to start with. The admin panel is highly user-friendly, so PrestaShop shop management is quite intuitive and simple to handle.
Design and Features - template system will allow to change the design in both ways via CSS and HTML files and with a user-friendly editor. Prestashop includes a full range of all standard tools that you will need to start selling online: product and inventory management, marketing and SEO, analytics and reporting, payment and shipping options, multiple checkouts and localization, etc. Additionally, you are provided with top notch features like an opportunity to run several stores via one admin panel, capability to establish a mobile version of your shop, option to integrate PrestaShop with a blog platform, CRM, Google Analytics, etc.
Extensions and Community - at official marketplace you'll be able to find both free and paid add-ons and modules that can seriously improve your PrestaShop store functionality. Huge community will help you to find an answer for any question and issue that may arise in front of you.
PrestaShop Cons
Not stable after major upgrades - a natural situation when a platform is free and community driven. Right after serious upgrades platform remains a bit buggy until all the issues are detected and fixed.
Only one free default template - even though it can be customized one template is simply not enough. However, this problem may be solved quite fast - just google it and you'll find hundreds of free and paid options.
Pinnacle Cart Pros
Unlimited number of products and categories - Unlike most hosted solutions Pinnacle doesn't limit you with a quantity of items to sell. You can also sell any type and size of products. All together it makes Pinnacle Cart scalable and suitable for any size of business.
Marketing - Pinnacle Cart is fully loaded with all kinds of features however its strongest points include tools that attract visitors to your site. First of all you get an opportunity to set up free Facebook and mobile versions of your Pinnacle shop. Mobile QR codes and professional SEO will help to drive additional traffic to your site. Also, you can syndicate your store to eBay, Amazon, Yahoo,Google Product Search, PriceGrabber, NextTag, etc. Discounts and coupon codes, product ratings and reviews, gift certificates and wishlists, built in newsletter tool and integration with Mail Chimp all these and much more instruments will help you to sky-rocket your sales.
PCI/PA-DSS compliant - Pinnacle Cart provides full data security. If you choose to go with a hosted option you will be also provided with free 2048-Bit Shared Secure Certificate (SSL).
Pinnacle Cart Cons
Complicated for beginners. Pinnacle admin panel may seem to be overwhelming for a beginner and require some learning curve.
No built in loyalty system. Even though, it can be built as an extension this feature is not provided by default.
Both PrestaShop and Pinnacle Cart are powerful and scalable solutions that can suit any type and size of business. However, due to its peculiarities PrestaShop will rather be a better solution for a beginner. While Pinnacle will better suit technically experienced users. Nonetheless, you have a chance to try each of them for free and based on your experience make a right decision.