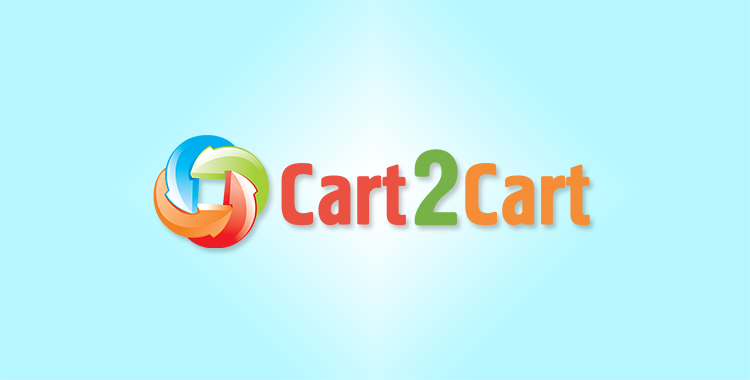 Do you have a CubeCart based online store? Looking for a more robust and free solution? Need a way to switch from your current platform to a new one? Consider CubeCart to PrestaShop migration with Cart2Cart. Think for yourself: you don't need to be a programmer to handle the process on your own, migration is performed absolutely automatically and full data transfer accuracy is guaranteed. You will be able to get all the benefits of PrestaShop shopping cart in less than a few hours without losing any information.
Follow step by step manual or watch video to see how simple and fast you will migrate to PrestaShop with Cart2Cart.
Step #1. Cart2Cart Account
Only three fields to fill in and you ready to start. Make it even easier and log in with your existing facebook or Google account.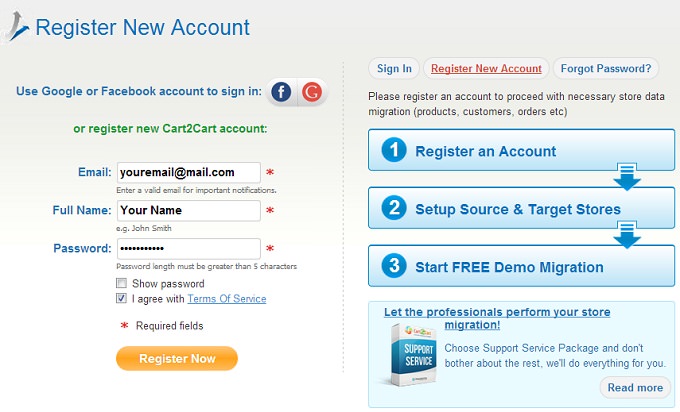 Step #2. Source Cart
Select your Source cart type - CubeCart. Provide a link to your current store. Download the Connection Bridge and copy it to your FTP store root folder (check this FAQ for more details).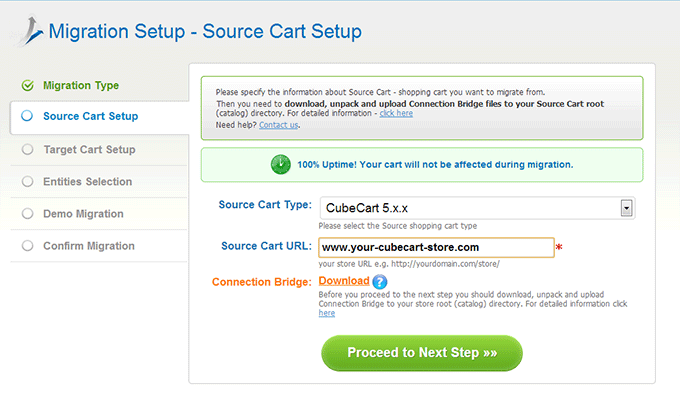 Step #3. Target Cart
From a drop down menu select appropriate PrestaShop version (1.3, 1.4 or 1.5). Fill in the URL of your Target Store installation (if you don't have one, follow this link). And download the Connection Bridge.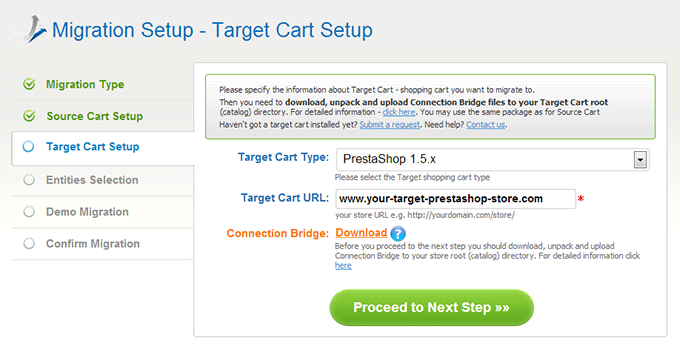 Step #4. Entities
Depending on what are your requirements it is possible move various store data including products, customers, orders, manufacturers, taxes, etc. Select necessary entities and proceed to the next step.
Note: you can also choose Additional Options for your store migration. They will extend data transfer functionality. However, some of them need to be paid additionally so make sure you have enough money on your account.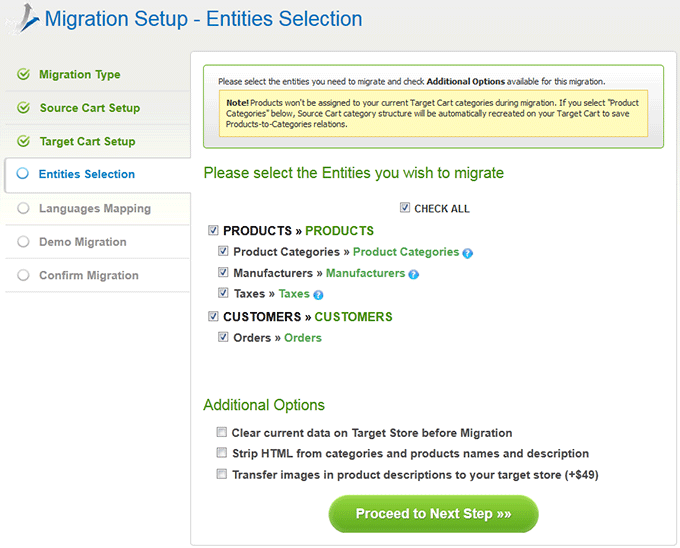 Step #5. Currencies
In case if you have several currencies at your CubeCart store you will be able to match them with the corresponding one at your target PrestaShop. Simply choose necessary currencies from the drop down menus.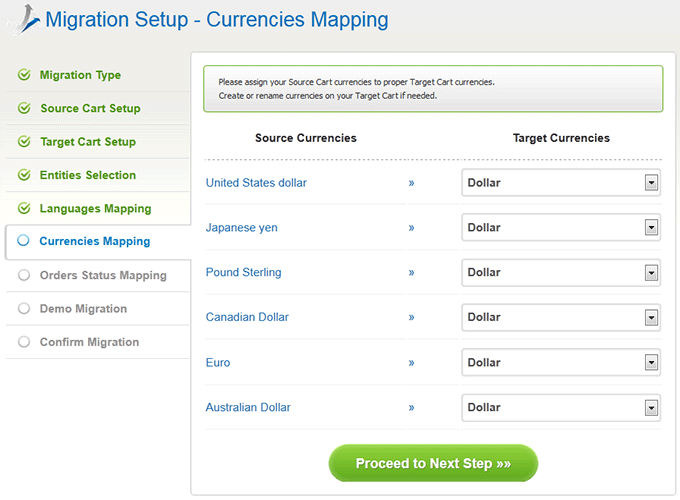 Step #6. Orders Statuses
If you've decided to move your store orders you will be able to match order statuses. If there is no appropriate statuses go to admin panel and create new or rename already existing.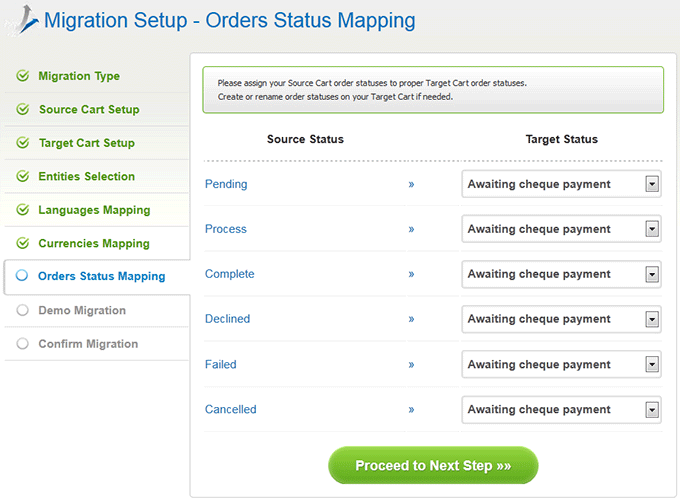 Step #7. Demo Migration
Free Demo will show you how everything works by transferring limited amount of data. You can skip this step, it's for you to choose. For more detailed info about Demo Migration check this article.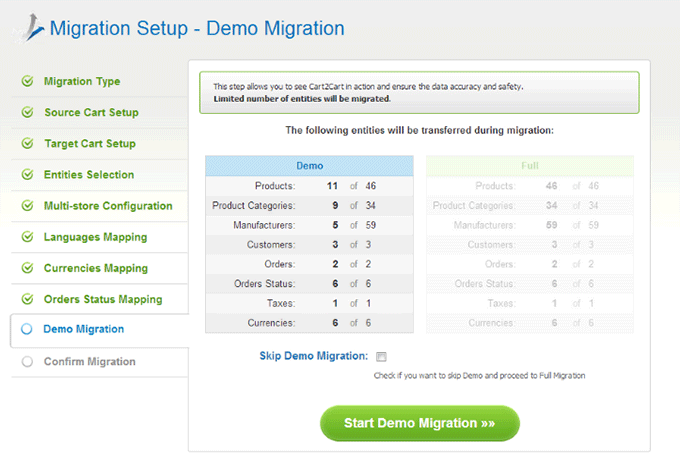 Step #8. Full Migration
No more boundaries between you and your new PrestaShop store. Double check the entities you are going to migrate and Click Start Migration button.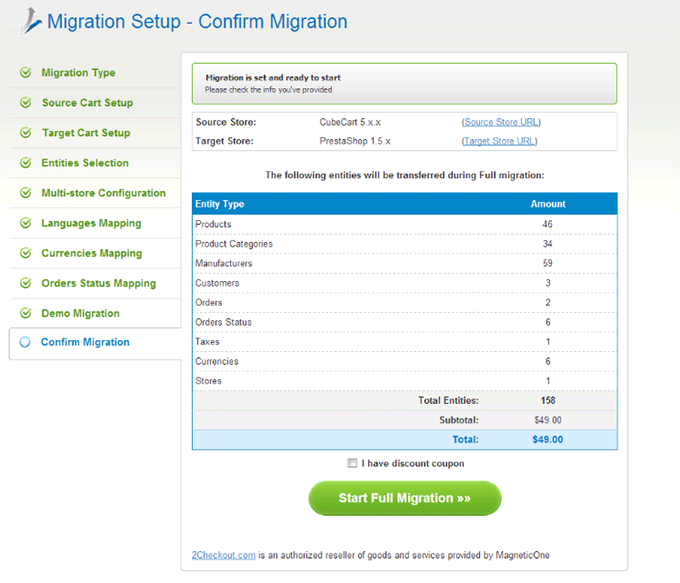 Step #9. Results
Now login to your admin panel and go to storefront in order to see migration result. Your store is now ready for selling products!
Have any questions? Contact Cart2Cart Support Team to get detailed answer!