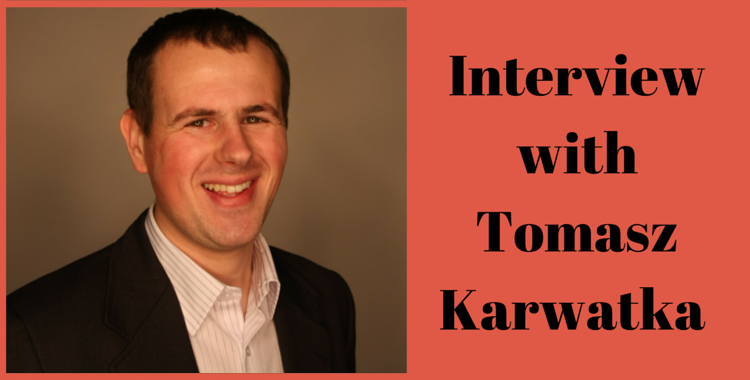 Witam Was nasi drodzy czytelnicy! Zapraszamy do kolejnej edycji Cart2Cart's, kontynuując naszą fascynującą serię wywiadów. Dzisiaj porozmawiamy z wybitnym członkiem wspólnoty eCommerce, liderem Divante i ponad wszystko przyjemną osobą - Tomaszem Karwatką. Tak więc, zaczynamy
Tak więc, zaczynamy
Tomasz, jesteś ekspertem w eCommerce, który jest znany ze inspiruje ludzi i pomaga im rozwijać ich firmy internetowe. Ale co zainspirowało do wyboru tej konkretnej ścieżki karierny?
Zanim stworzyłem Divante, sam prowadziłem sklep internetowy. Sprzedawaliśmy lampy i bardzo brakowało mi firmy – partnera, który wsparłby nas kompleksowo. Każdy dostawca realizował swoją część zadań i nie było nikogo kto pomógłbym spojrzeć na eCommerce kompleksowo. Tak powstał pomysł, który zrealizowałem po sprzedaży tamtego biznesu. Divante od początku miało być firmą kompleksowo realizującą eCommerce. Dlatego zatrudniamy dziś nie tylko developerów ale i kilkudziesięciu UX oraz Marketing specjalistów. Te 3 kompetencje wspólnie tworzą wartość dla klienta.
Jesteś CEO Divante - powiedz nam coś o tej firmie. Jakimi e-Commerce zagadnieniami wy zajmujecie się najbardziej? I w jakim kierunku będziecie rozwijać w przyszłości?
Divante jest jedną z większych agencji eCommerce w Europie. Zatrudniamy blisko ponad 150 osób i zajmujemy się tylko eBusiness. Divante pracuje dla klientów takich jak Intersport, Praktiker, ING Bank, SpieleMax, Loods5, projektując i wdrażając rozwiązania Omnichannel w oparciu o Magento i SAP hybris.
Divante wyróżnia mocne nastawienie na osiąganie wyników biznesowych dla klientów – w tym pomagają specjaliści UX i Marketingu. W 2015 roku Divante znalazło się w zestawieniu 10 najlepszych firm wdrażających technologię Magento, przygotowanym przez serwis Clutch.co. Spółka została także finalistą międzynarodowego konkursu Online Retail Awards – 2015 w kategorii E-commerce or m-commerce company of the year. Firma jest częścią notowanej na GPW grupy firm świadczących usługi wsparcia sprzedaży.
Jako firma lubimy dzielić się wiedzą, zapraszam zatem serdecznie na naszego bloga
W oparciu o swoje doświadczenie, jakie rady dałbyś tym internetowym firmom, które dopiero zaczynają? Jakie jest najlepsze profesjonalne doradztwo otrzymaliście?
Jeśli prowadzisz dziś sklep on-line masz dwie drogi rozwoju: pierwsza to konkurencja z dużymi retailerami – wtedy musisz budować markę oraz omnichannel experience; druga to wybranie niszy i bycie najlepszym doradcą dla klienta. Butikowe podejście do sprzedaży sprawdza się – chcemy kupować o ekspertów, hobbystów, fascynatów – osób, które sprzedają nam nie tylko towar ale też wiedzę i pasję. Jeśli zaczynasz i nie masz dużych środków na inwestycje – wybierz tę drogę.
Wiele usług oferowanych przez firmę, są stosujące Magenta. Wiedząc Magento dobrze, które wady i zalety można by nazwać?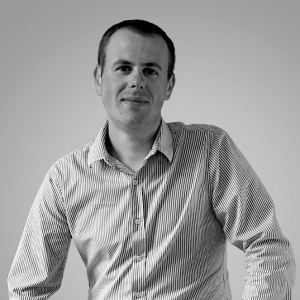 Magento to doskonała platforma – otwarta, elastyczna i lubiana przez developerów - dla mnie najważniejsza jest jednak nieco mniej oczywista zaleta. Ta zaleta to Coopetition – firmy wdrażające Magento tworzą silną społeczność – potrafią konkurować ale i współpracować. Dzięki temu klienci czują się bezpiecznie. Chciałbym zwrócić większą uwagę na ten temat i dlatego planujemy uruchomić stronę z katalogiem firm Magento, deklarujących otwartość na współpracę. Zaczynamy tutaj.
Magenta jest bardzo popularne, wiele osób chce migrować do tej platformy. Jakie rady dałbyś ludzie, którzy chcą zmienić platformę?
Jesteśmy ciekawym case bo korzystamy z wielu platform. Wiele lat temu zaczynaliśmy od PrestaShop ale stopniowo dokonaliśmy migracji klientów na Magento. Dziś klienci migrują coraz mniej chętnie gdyż w czasach Omnichannel najbardziej kosztowna jest integracja systemów. To właśnie na niej skupiłbym się w procesie migracji. To jest też obszar, który należy najdokładniej przeanalizować. Magento daje jednak możliwość zbudowania dookoła całej architektury IT opartej na Open Source i to jest cecha zachęcająca do przesiadki firmy Omnichannel. Magento jest jedynym otwartym oprogramowaniem, które realnie konkuruje na rynku z największymi rozwiązaniami Enterprise.
I wreszcie - czy masz ciekawych planów, osobistych lub zawodowych, którymi można podzielić się z naszymi czytelnikami? Myślę, że oni byliby zainteresowani, aby ich przeczytać.
Zachęcam do dołączenia do inicjatywy Magento Co-opetition! Mam nadzieję, że już we wrześniu ruszymy z fajnym serwisem i pokażemy siłę współpracy społeczności Magento!
Jesteśmy wdzięczni Tomaszu za takie ciekawe odpowiedzi. Zostańcie z nami! Na was czeka wiele innych ciekawych i fascynujących wywiadów z eCommerce.