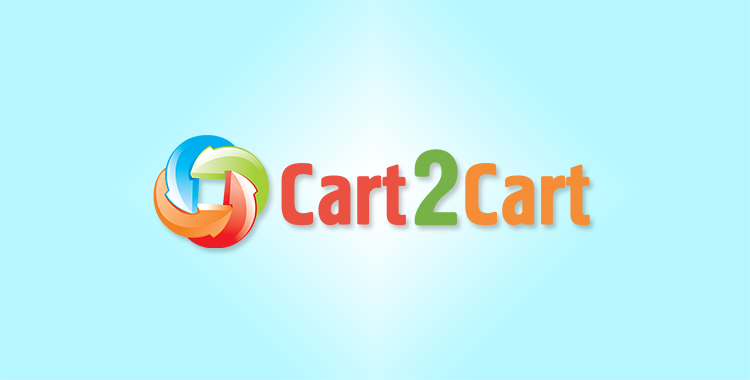 Shifting an e-Commerce platform may become a complicated issue if you won't take into consideration the peculiarities of your current and desired carts. In order to help you with Magento to OpenCart migration we reviewed all our data transfer experience. As a result we came up with top 3 store migration tips that will help you to avoid any issues during the re-platforming process.
Price Migration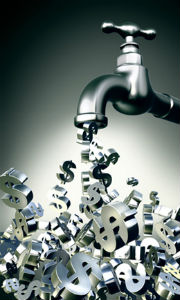 One of the most common problems while moving from Magento to OpenCart is referred to price migration. In case when you have product price with taxes payments already included and displayed at your storefront as single price it will be moved to OpenCart as a simple price without taxes included. For instance, your t-shirt cost is $20 and with turned on option of taxes calculation your customer gets displayed $25 price per t-shirt. After data migration t-shirt's price will be $25 and when you turn on the tax calculation option it will become $30.
In order to avoid this issue simply turn off any additional options or third-party modules that affect your pricing. Then move the data and turn on the required feature or extension at your target OpenCart store right after migration is over. As a result you will have your price moved correctly.
Language Mapping
Cart2Cart provides an opportunity to migrate multiple languages from Magento to OpenCart. If your source and target languages are configured correctly this step won't appear and all the data will be moved automatically. However, if your Magento languages don't match with OpenCart ones you will be redirected to Language Mapping step: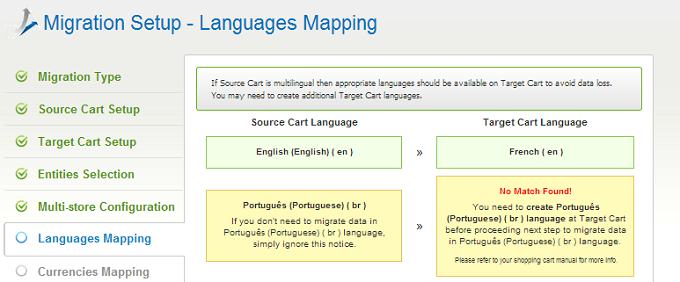 If you won't login to OpenCart admin panel and create new or reconfigure existing languages setting some products, categories and customers data can be displayed incorrectly after store migration. So, actually all you have to do is to enable a corresponding language in your OpenCart admin and Cart2Cart will take care about everything else.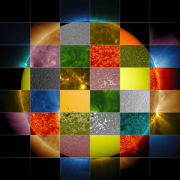 Image Migration
Probably the most frequent issue is image migration. In order to avoid any troubles during data transfer make sure that all of your pictures are saved in default folder. Moreover, try to avoid using 3rd party modules for image storage.
By following these simple tips you will be able to move your online shop from Magento to OpenCart effortlessly and quickly.
Check our full video tutorial for a roadmap on successful data migration or contact us if you have any other questions.