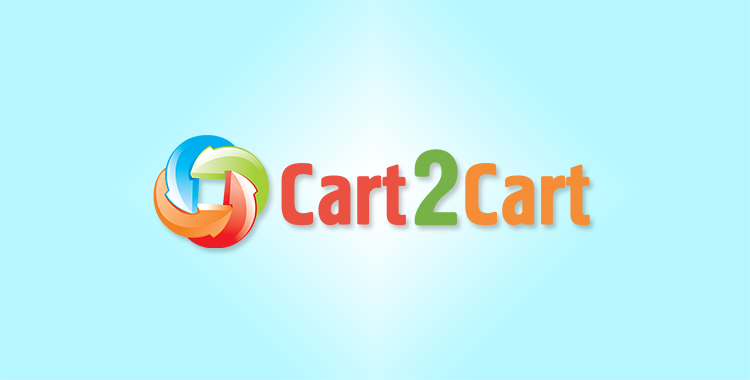 Decided to switch your online store from CubeCart to OpenCart? Searching for effective and effortless way to perform shop migration? Need a reliable and really working solution? Then you finally found what you were looking for! Cart2Cart will help you to move products, customers and orders information in less than a few hours without any technical skills required. Just follow step by step manual below or watch the video tutorial.
1. Register Cart2Cart Account
Log in with your existing Facebook or Google profile or create a brand new account. It will take less than a minute to provide your name, e-mail and password. After that you will be ready to start OpenCart migration.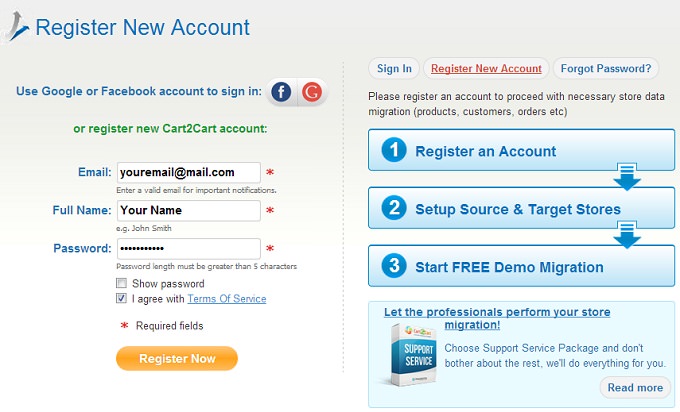 2. Setup Source Shopping Cart
From a drop down menu choose CubeCart platform and include your source store link. After that download the Connection Bridge, unzip it and upload to your FTP. For more detailed information check this FAQ.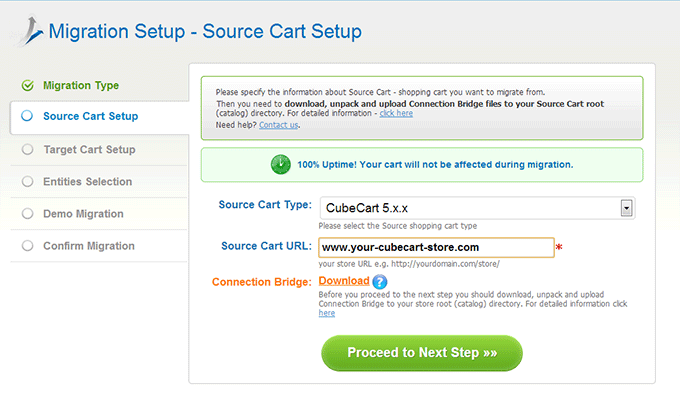 3. Setup Target Shopping Cart
Follow the same procedure for your target store:
select OpenCart as your target cart type;
provide store URL;
download the bridge;
proceed to the next step.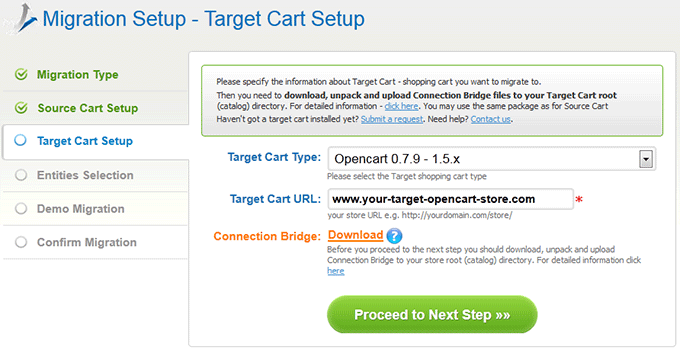 4. Select Entities
You can choose specific entities you would like to migrate: products, customers, orders, etc. Moreover, you can extend migration opportunities with additional option. However, keep in mind, for some of them you will have to pay extra fee.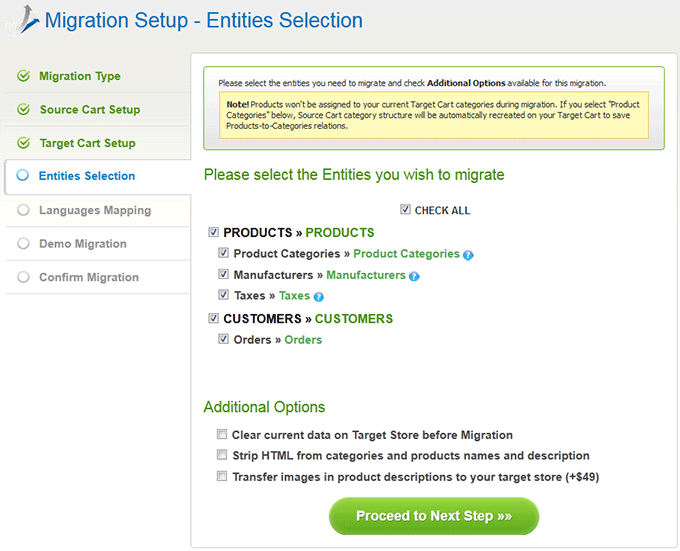 5. Currencies Mapping
With Cart2Cart you have an opportunity to match your source CubeCart currencies with target OpenCart. Mapp them for your best convenience and proceed to the next step.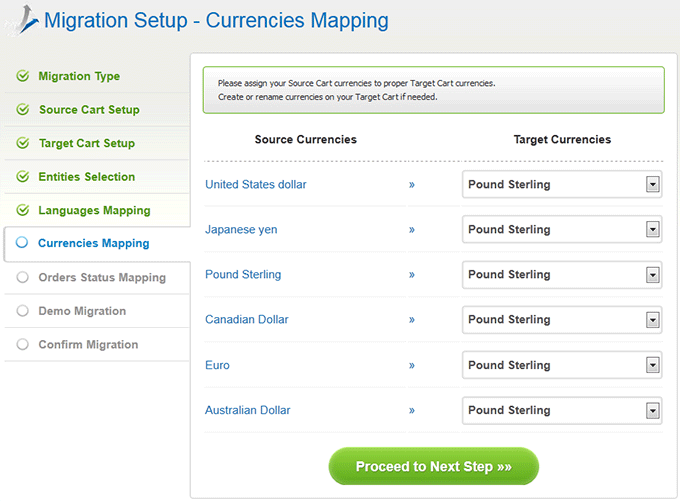 6. Orders Mapping
Works the same way as a previous step. Assign your target order statuses to the source ones. In case if there is no corresponding statuses log in to your admin panel and create new or rename already existing ones.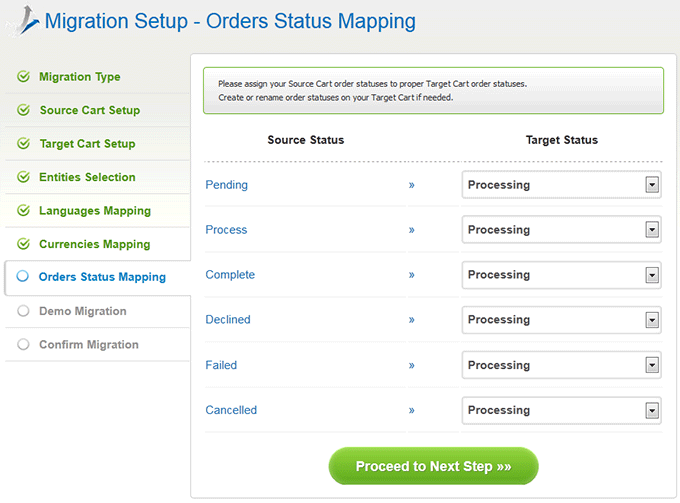 7. Demo Migration
We strongly encourage you to try free Demo Migration. It will show you how everything works by transferring a limited number of products, customers, taxes, etc. If you would like to skip this step than mark appropriate checkbox and click proceed. For more information about Demo Migration follow this link.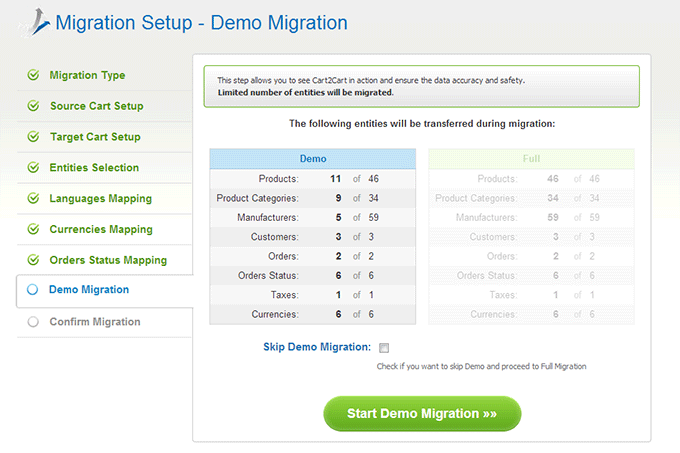 8. Full Migration
Right after the Demo is over only one button will separate you from new OpenCart store. So, double check the entities you are going to migrate. If there is not enough money on your account you will be asked to charge it with more costs. Now you are ready to migrate to OpenCart. The whole process will take a few minutes or a few hours, depending on the number of entities. You can close browser window and proceed with doing something else. When the full data transfer will be completed you'll receive an e-mail to check the results.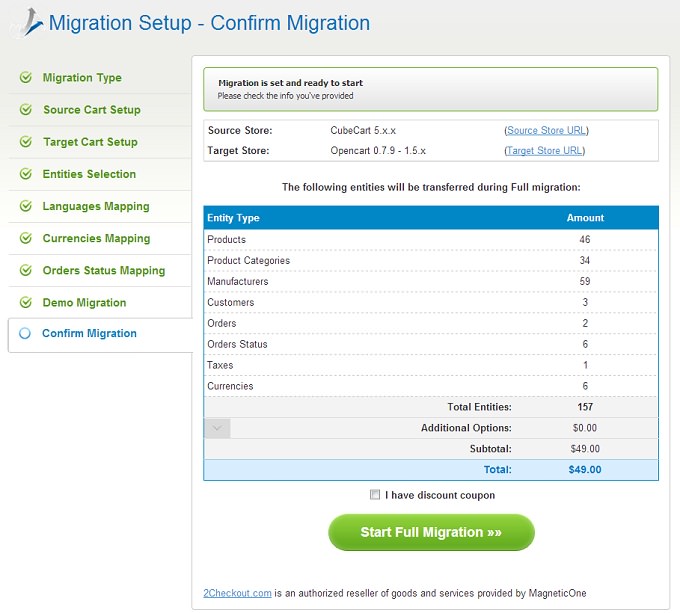 9. Full Migration Results
That's it, now your Opencart migration is completed. Go to your store frontend and backend to see the results. Now your store is loaded with necessary data and you can start selling right away.
Have any questions regarding your migration? Feel free to contact our Support Team in any convenient for you time.