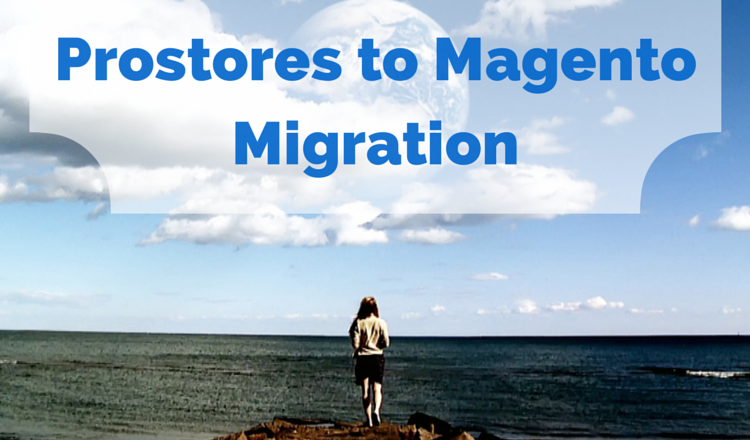 Undoubtedly, the news that eBay is closing down Prostores didn't make you jump from joy – or maybe it did as this has become the spur you've been waiting for to finally change your shopping cart software? Well, willingly or not, you'll be obliged to migrate your store data to another platform, and it's high time you started moving in that direction.
Prostores website is encouraging you to consider Magento as the new cart instead of Prostores. Why not? Magento is frequently called the mostly used cart out there, and whether it's true or not, we've got to admit it really has a huge community of users, developers and fans. It is famous for being a highly customizable open source platform. Let's take a deeper look at this wildly popular platform and see what's in for you.
Made for all types of businesses
Magento is available in 3 editions - Community Edition which is free to download and use, then Enterprise Edition, tailored for medium and large businesses, and Enterprise Premium for enterprise level businesses. The paid versions of this software are really pricey, but if your business is not that big, you can go with the free Magento CE – imagine, no monthly or transaction fees you're paying for using Prostores. However, be ready to take care of the hosting and security of your site by yourself.
Everything you could ask for and even more
Magento offers a huge number of features – practically any imaginable one is sure to be there for you. Those that make it stand out of the crowd are the ability to manage multiple stores within one backend, use advanced product filtering based on several parameters, create webpages with the built-in CMS etc. It offers a number of marketing tools like newsletters, wishlists etc, and allows advanced products management – bundled products, cross-selling, upselling etc.
Make it exactly the way you want
Due to a great number of fans, Magento boasts a huge number of addons, modules and extensions from third parties – both free and paid to add any necessary functionality to your site. It also integrates well with Google services like Analytics, Checkout etc. As to the store appearance – you won't be limited in the choice of templates and themes, as there are tons of those. Apart from it, Magento can be tweaked and customized to the great extend, to make your store totally correspond to your ideas.
Finally, if you're still unsure whether Magento would be a good fit for your e-store, you can easily download it for free and give it a test drive. If you like it, then no need to wait till your account at Prostores will be discontinued – simply see this infographic to learn how you can easily move data from Prostores to Magento effortlessly and very fast.
Does it look like a good deal? Then, go ahead and set up your Prostores to Magento demo migration with Cart2Cart with no delay to see how easy the switch can be with the right tools.