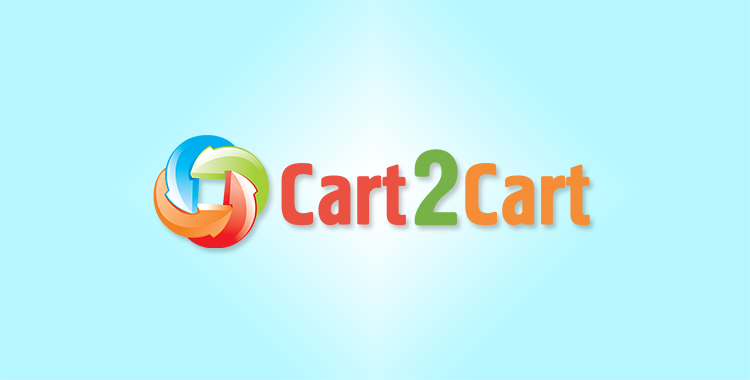 Popular e-commerce vendors try to improve their shopping carts as much as they can. They fix bugs and add useful features. It means that every new version is better than the previous one. So, you need the latest version to open new edge for your online business. However, complete upgrade of some carts can become a nightmare for people without programming skills and sometimes even for mature users. Magento is one of those platforms. There are a lot of different manuals and tutorials on how to upgrade Magento 1.5 to 1.7, but none of them is easy enough to be the universal method. Except one.
How to Make Upgrade as Easy as Pie?
Upgrade with Cart2Cart is the safest way to upgrade your Magento 1.5 to 1.7. Although, it's not actually the upgrade, but data transfer - from the current store to a new installation. This method has several distinctive benefits:
100% source store uptime;
no data loss;
no programming skills needed;
no need to hire outsource developers;
low migration cost.
How to Upgrade Magento 1.5 to 1.7 with Cart2Cart?
1. The first step you have to do is to make a backup. Cart2Cart doesn't influence the data on your current store, but you have to back up information before any serious operation under your shopping cart. You can save the data on external sources, such as DVD's, flash or hard drivers, or use web-hosting backup function, if it's supported.
2. To start migration ensure that your store meets the following requirements:
check if Cart2Cart IP addresses are not blocked by your firewall. If IPs are blocked, find out how to add them to the whitelist in the FAQ section.
if there is HTTP authorization, turn it off.
use PHP memory_limit at least 256 Mb or better 512 Mb, post_max_size - 32 Mb
3. Install Magento 1.7 on the server. It could be your current server or a different one.
Note:
Your store should be available online, so don't make the installation on the local server.
In case you need help with this step, use Target Cart Installation Service and Cart2Cart tech engineers will make installation for you.
Avoid customizations and modifications before data transfer. This step allows to make migration more convenient. Try not to install add-ons and custom templates. You'll be able to do all these procedures right after migration is finished.
4. If you use Magento multistore function, Cart2Cart gives an opportunity to transfer all your stores without efforts in one time. To perform this type of migration, make all the necessary settings on the appropriate step of Migration Wizard. Find more information about Magento multistore migration here.
5. Demo Migration is an important step on your way to Magento 1.7. This procedure allows to check if all the entities were selected correctly. After Demo Migration, you will have a chance to go back and change settings.
6. When Full Migration is finished, you will receive an email notification. Right after that you can continue with your store migration.
7. Sometimes to see the result of migration you may need to reindex data and clear cache on Target Magento store.
To reindex data:
Log in to admin panel.
Go to System-> Index management-> Select all.
Press a Submit button.

Now you need to clear cache via admin panel. This step allows to make visible all the changes on the interface.
Go to System-> Cache management;
Select all and push a Submit button;
Press Flush Magento cache.

8. Your upgrade Magento 1.5 to 1.7 is almost done. Now you need to transfer design and content to a new store. There is no universal tool to do it automatically, so you would have to perform this step manually by yourself.
9. The last, but not the least important step of Magento upgrade is a test of your upgraded store. Register a test account, sign in and purchase test products. If everything works properly, congratulations, you are ready to use your new Magento 1.7 store!
Watch Tutorial Video to check all the steps of Migration Wizard.
Stick to this simple tutorial and your Magento upgrade will be convenient and quick with Cart2Cart.