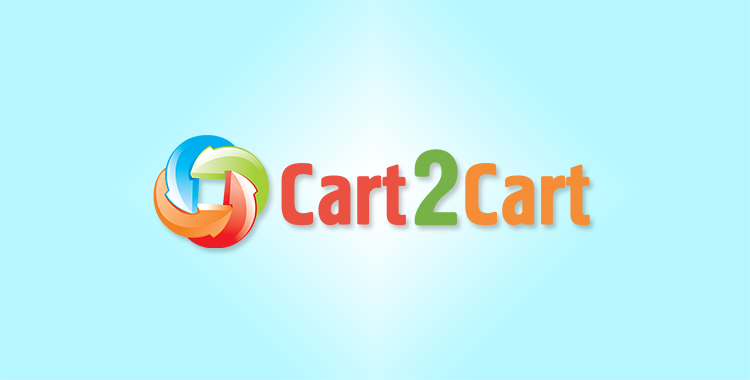 X-Cart is an open source shopping cart, which is suitable for any type of business. However, it requires some technical experience to set up a store and support will cost you additional fee. Thats why a lot of merchants decide to migrate their stores from X-Cart to Magento, which is a leader in the e-Commerce world.
Cart2Cart will help to perform X-Cart to Magento migration in few easy steps. Just follow the wizard instructions (plus video) and make your migration fast and accurate.
Stage 1. Registration
In order to get started, you have to create Cart2Cart account. It is also possible to sign in via your Google or Facebook profile.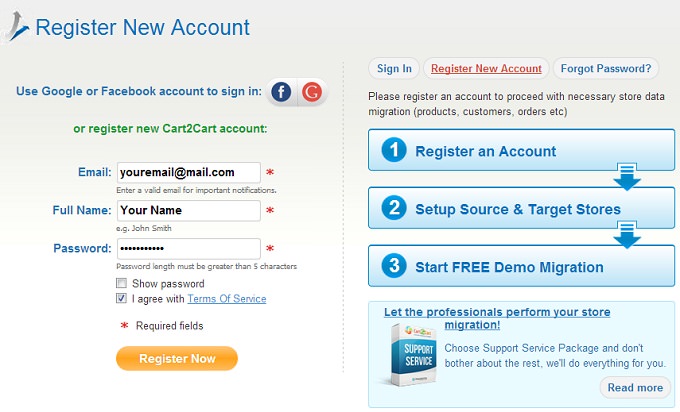 Stage 2. Source Cart Setup
On this step, you have to choose X-Cart as your Source Cart. Then enter online shop's URL. The next phase is to install a Connection Bridge. Firstly, you have to download file with a bridge. Secondly, extract it from zip archive. Thirdly, paste file to the root directory using FTP client.
If you don't understand something, look through our FAQ.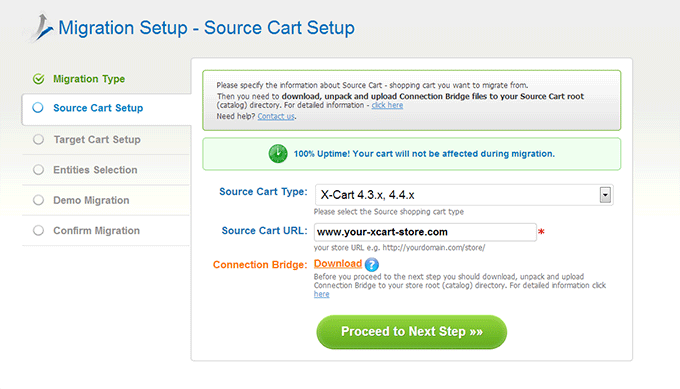 Stage 3. Target Cart Setup
Here, you have to repeat the same procedure, but with Target Magento cart.
Select Magento from the drop-down menu.
Enter shop's URl.
Setup a Connection Bridge.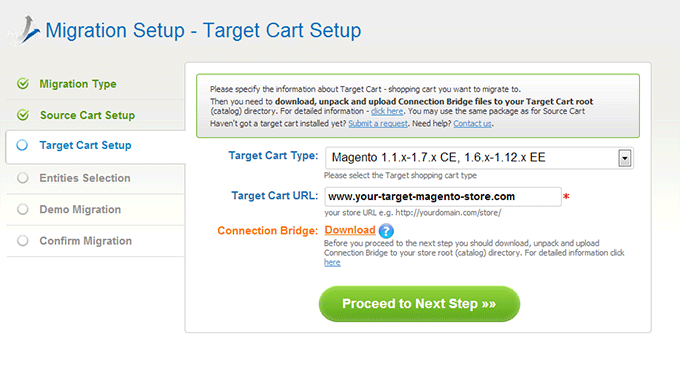 Stage 4. Entities Selection
At this point, you can select store entities that have to be transferred to Magento. there will also be an opportunity to select additional options. Pay attention, most of them are paid.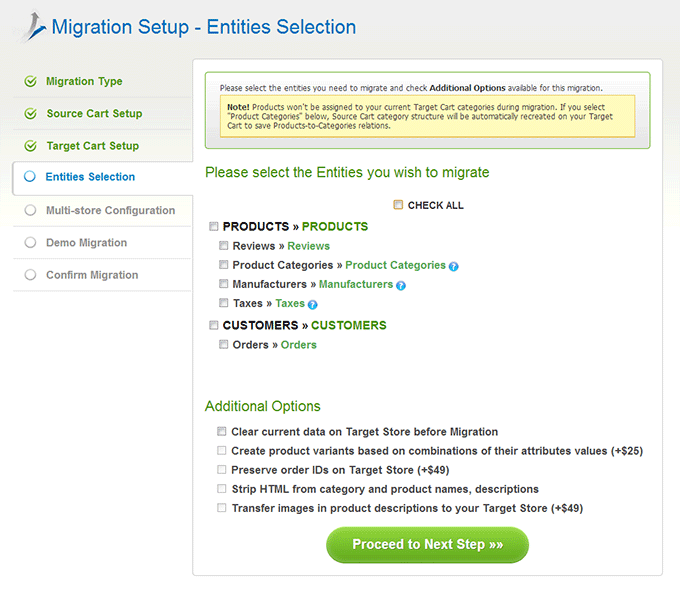 Stage 5. Multi-store Configuration
Since Magento supports migration of multiple stores, you can map Source and Target online shops.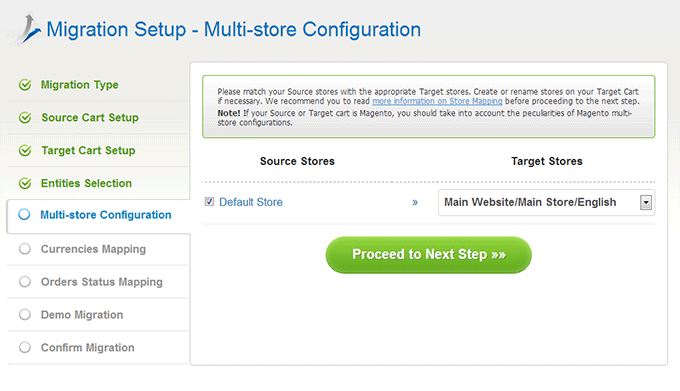 Stage 6. Currencies Mapping
If you used several currencies on X-Cart store, at this point you can map them to ones that will be displayed on Magento store.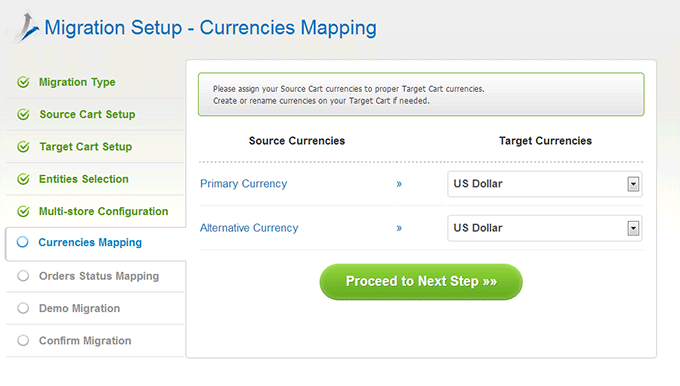 Step 6. Order Status Mapping
In a case, you've chosen to migrate orders, on this stage you will get an opportunity to map their statuses.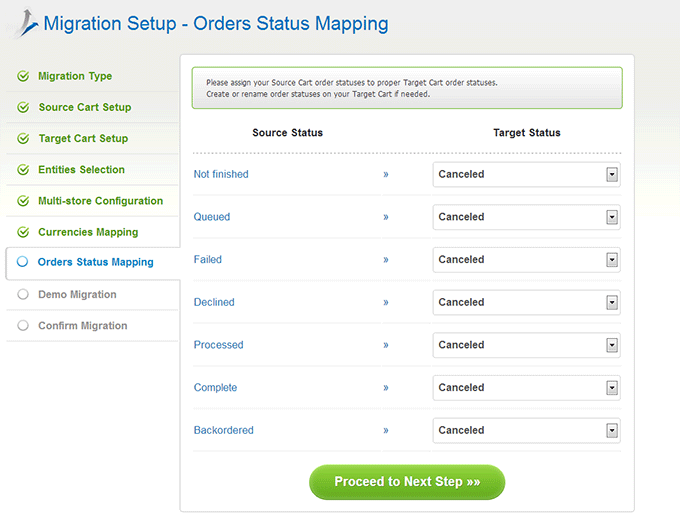 Step 7. Demo Migration
At this point, you will be able to try how Cart2Cart works. Up to 10 entities will be transferred to your desirable Magento shop for free. After Demo Migration is completed, you will be able to evaluate an outcome. We would really appreciate if you rate Demo Migration results.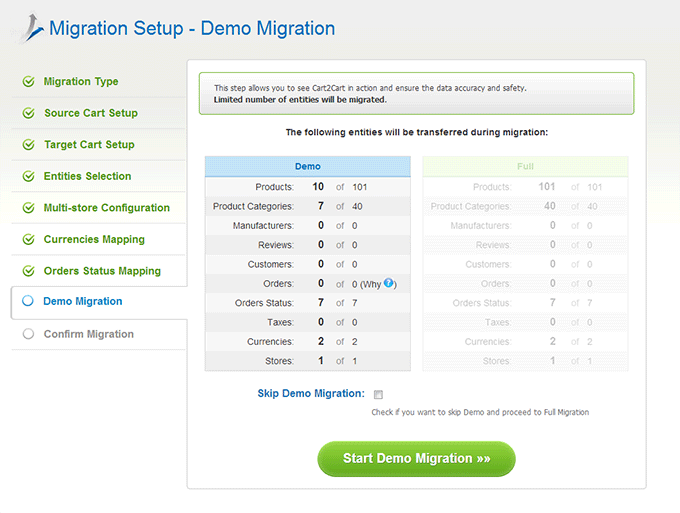 Step 8. Full Migration
The final step is Full Migration. Here, you will be able to check entities one more time. If you have a discount coupon code, put a tick in the appropriate field. Now you are ready to press Start Full Migration button.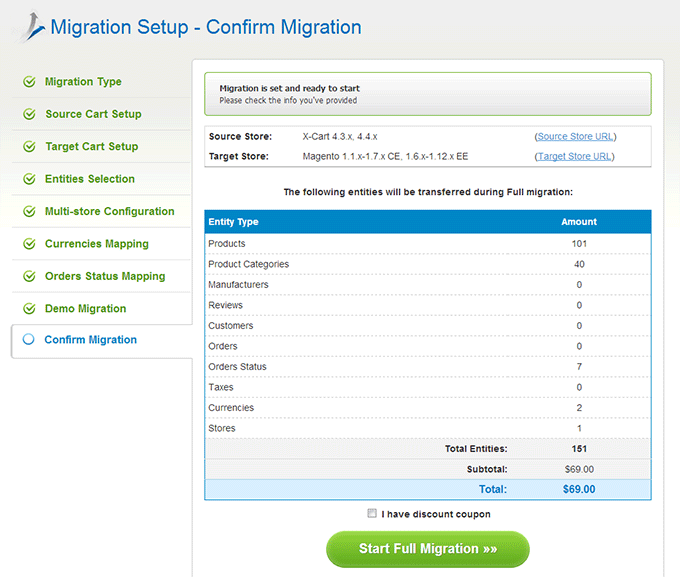 You will receive an email notification after migration will be completed. After that, you will be able to check results of data transferring on you newly established Magento store.
Now you know how to perform X-Cart migration. If there are some questions, feel free to contact Cart2Cart Support Team.