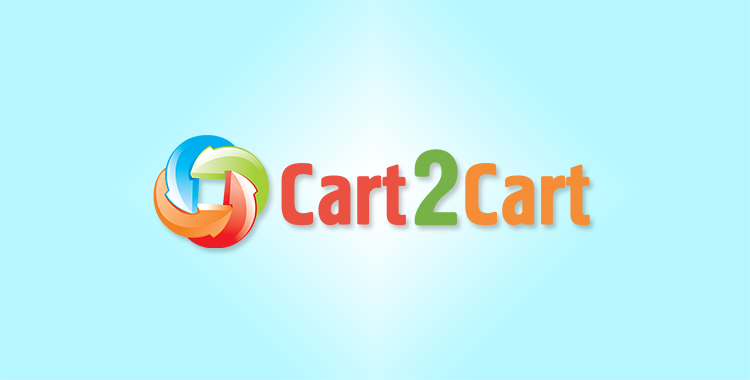 TomatoCart is an open source and windows-like osCommerce based shopping cart that features incredible simplicity and perfectly suit for small online business. However, it is not a surprise that a lot of online merchants switch their businesses to Magento shopping cart which is current industry leader. The platform offers powerful functionality, flexibility and scalability that can fit virtually any needs.
Cart2Cart offers effortless and effective data transfer from TomatoCart to Magento. Follow the step by step video+text manual to see how accurate and secure your store migration will be with Cart2Cart.
Step 1. Create an Account
Fill in three fields: name, e-mail and password. To make it even easier you may register with existing Facebook or Google account.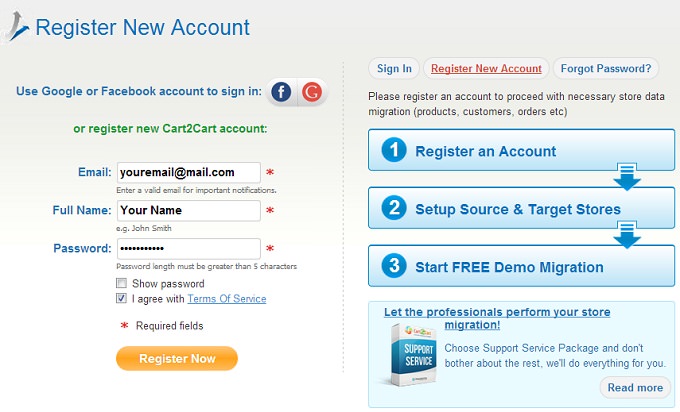 Step 2. Setup Source Cart
From the drop down menu select TomatoCart as your Source shopping cart. Include store URL and download the Connection Bridge (click here for more info)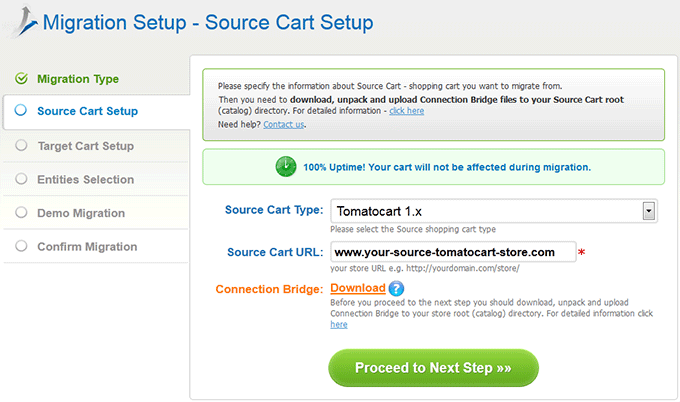 Step 3. Setup Target Cart
Follow the same procedure for your Target Cart:
choose Magento from a drop down;
include link to your target shop;
download Connection Bridge.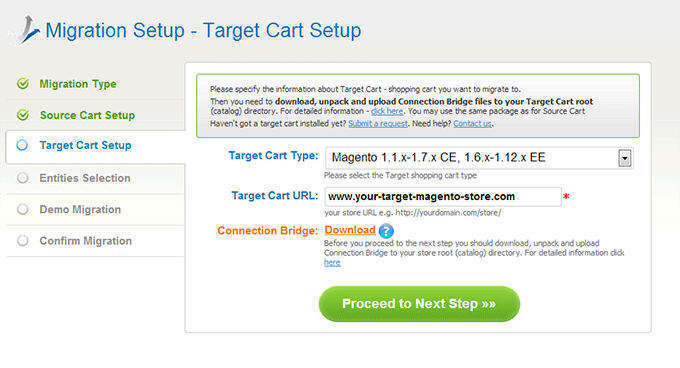 Step 4. Entities Selection
With Cart2Cart you can choose numerous entities to migrate, including, products, customers, orders, manufacturers and other store data. Select required items and proceed to the next step.
NOTE: you can use Additional options in order to extend migration functionality. However, some of them are provided for extra costs so make sure you have enough money on your account.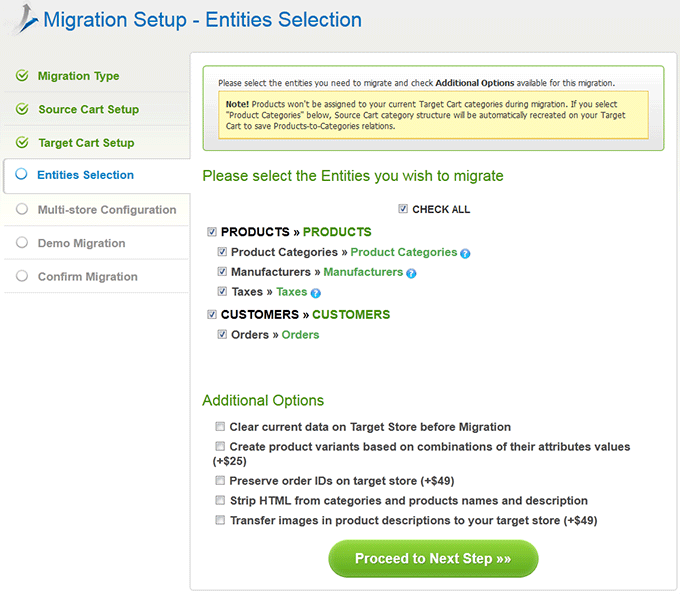 Step 5. Multi-Store
Since TomatoCart does not support multi-store feature you will be able only to select target Magento store view that you would like to move your shop to.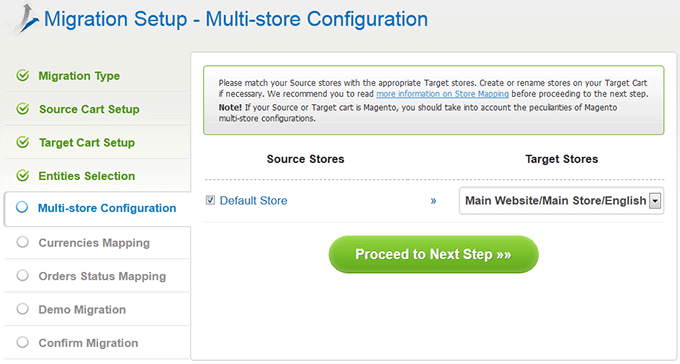 Step 6. Currencies Mapping
If you use several currencies at your target TomatoCart shop you will be able to match them with appropriate ones at target Magento store.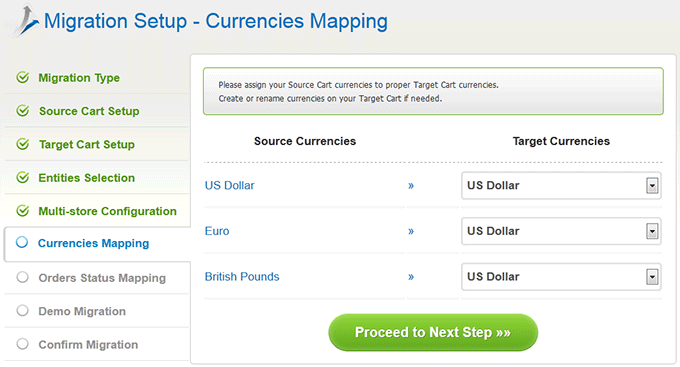 Step 7. Order Statuses
If you decided to move your orders at Step 4 you will be able to assign order statuses. If there is no appropriate statuses you can log in to your admin panel and create new or rename already existing ones.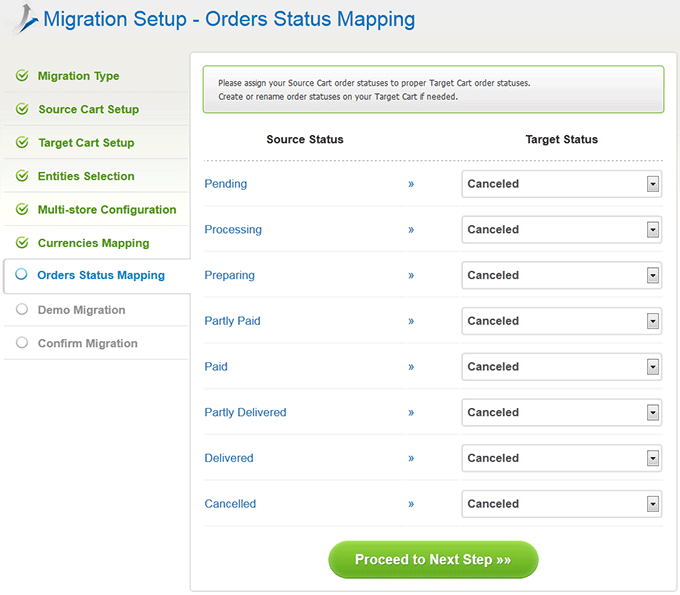 Step 8. Start Demo Migration
Cart2Cart Team understands importance of your store migration for this reason we provide you absolutely free Demo Migration that will show how data transfer works. You can skip this step, it's for you to choose. However, it's highly recommended to proceed with Demo before running Full Migration.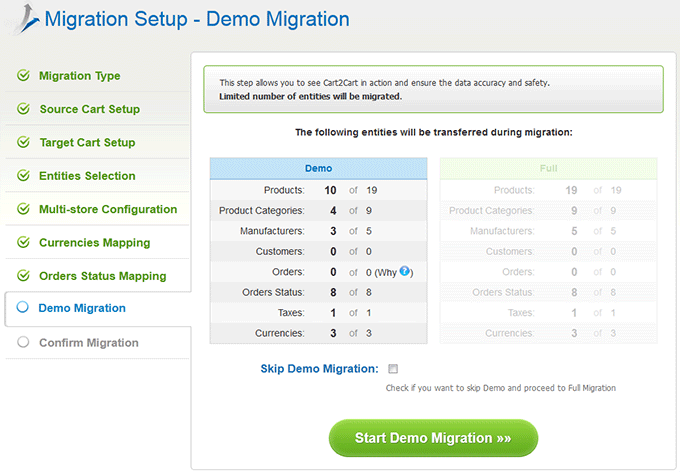 Step 9. Full Migration
At this step there is only one button that separates you from your desired shopping cart. So, double check the entities that you are about to migrate and proceed with data transfer process. You will be able to close browser window and proceed with doing something else. Right after migration is over you will receive an e-mail notification to check the results.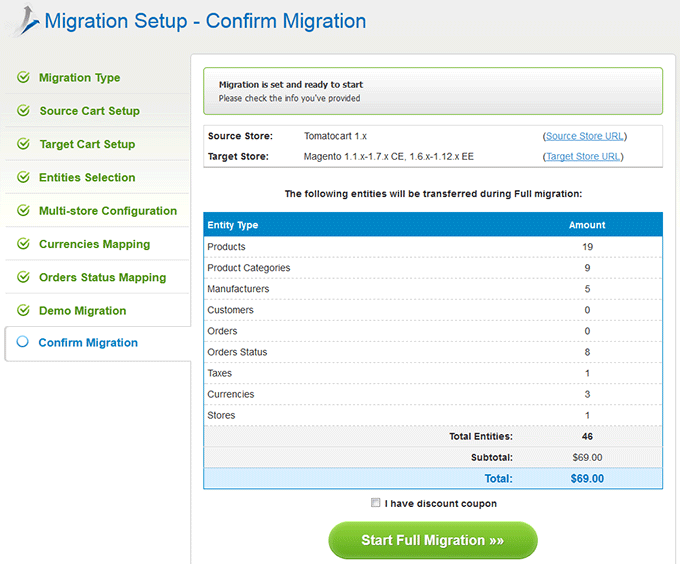 Step 10. Check the Results
Check migration results at your storefront and backend. Now your new Magento shop is loaded with all the necessary data and ready to sell.
If you have any questions concerning migration feel free to contact our Support Team.