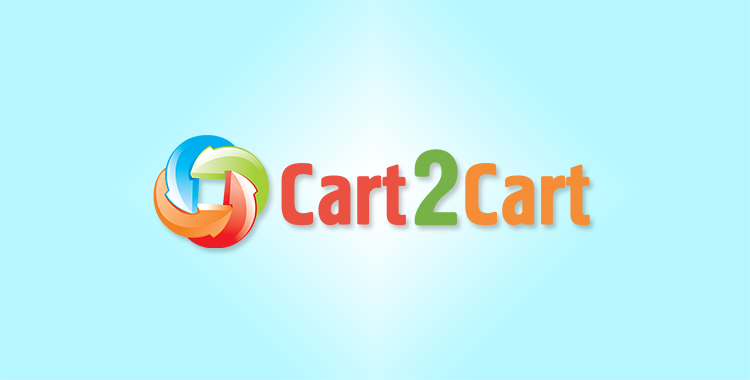 Anyone, who decides to start an online business, faces the problem of shopping cart choice. Users have their requirements for certain functions. Some need minimum cost, a large number of templates is important for others. You may be the one who wants to get powerful marketing opportunities. The task of shopping cart developers is to combine all possible functions in conjunction with a low price. Let's view two shopping carts, which have many useful features and are leaders among popular online store systems.



Design
If you want to make your online business successful and profitable professional and unique storefront look is a must-have option. Let's see what Bigcommerce and Magento Go can offer you in terms of design:
Magento Go has fewer default themes than BigCommerce, but you can find many additional templates at official marketplace, called Magento Connect. The difference of themes quality isn't appreciable since both shopping carts allow to modify templates without the HTML/CSS knowledge. However, for more tech savvy users this option is also available. Unfortunately Magento Go doesn't provide FTP account but you can upload files directly via browser.
Frontend Features
Magento Go provides rich set of opportunities for advanced store management.
Your customers may see similar products and accessories at the same page of the currently selected item (cross-sells). Customers may assign tags to products that are stored in their accounts. Clients may easily change their personal details and manage orders in the profile. Shopping cart offers multiple languages ​​for store owners. Among the available languages ​​are English, German, French, Spanish and Dutch.
Comparison list is one of drawbacks. Clients need to return to the main page or to their account to compare previously selected products.
BigCommerce platform has a powerful arsenal of store management features that can impresses even demanding users. This shopping cart allows to post product images, and reviews, to display a list of goods, and similar items. However, you have no opportunity to compare similar items on their pages. The good feature is the appearance of "You might also like ...", when you add an item to your cart. Your customers will be always aware of similar products and accessories. The tag cloud helps your visitors to see the most popular products.
Marketing
Magento Go has good SEO and marketing tools:
Custom URLs
Title tags
Keywords
Product descriptions
Built-in newsletter system
Discount and coupon systems
Gift cards
Recently viewed products
Wish list.
Facebook Like Button is not available in Magento Go by default. You can add it as an extension from Magento Connect with a few clicks. Selling products via Facebook is a little bit complicated. However, it's possible with third-party add-on.
If you seek powerful SEO and marketing opportunities, BigCommerce is your choice. It has many useful features:
Title and header tags
Meta descriptions and keywords
Custom page URLs
Image alt tags
SEO-optimized themes
Search engine friendly links
301 redirects and URL rewrites
Trackable coupon codes
Time-limited promotional campaigns
Gift certificates and wrapping
Multi-tiered pricing with bulk discount rules
Customer groups with pricing rules
Minimum quantity purchasing.
The Facebook Like button is available out of the box in BigCommerce shopping cart so you can promote products directly on your social pages. One of the main features is an opportunity to set up a fully functional Facebook version of your shop. It allows your customers browse, buy and share products without leaving the social network. BigCommerce doesn't have a built-in newsletter system. It's available only with support of third-party add-ons. You may export subscribers to CSV and then import to external newsletter systems. You can also use Google Website Optimizer, which is already integrated.
Pricing
Magento Go gives a fully functional 30-day trial. You don't have to worry about setup or cancellation fees either. Shopping cart has restricted number of admin accounts, and they depend on the pricing plan you choose. The cheapest plan is 15 USD per month, and the most expensive is 125 USD/month.
BigCommerce has five different pricing plans. The pricing begins from $24.95 per month and increases to $299.95/month. You may select the plan according to your needs of storage space, logins, and features.
Summary
We reviewed two powerful shopping carts: BigCommerce and Magento Go. Now you can clearly realize all their advantages and disadvantages. Each of these systems has strong sides, and users can find all necessary features for their successful online business. If you need inexpensive shopping cart with the opportunity to choose among the variety of templates, then Magento Go might be your choice. But this platform will be closed on Fabruary 1, 2015, and new accounts are not accepted anymore. So Bigcommerce appears to be a good alternative. It provides you with the variety of marketing and SEO tools, storage place and unlimited bandwidth. The platform has a long list of advantages, and one of them is a huge base of tutorials. It helps you to go through difficulties you may face easily.
Summing up, if you are using Magneto Go you can migrate to Bigcommerce or take a look at the other shopping carts to move to.