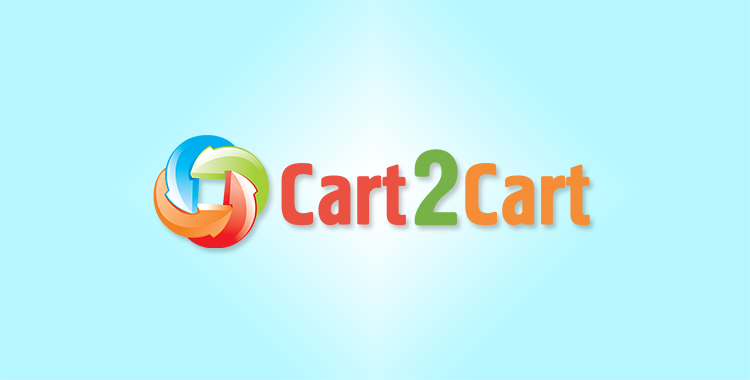 There are hundreds of shopping carts that offer plenty of features and options. But which of them allows you to get something more than basic functionality? Which platform offers not just a number of tools but a complete solution that can significantly improve your online business straight out of the box? Here are two carts that can give you more: BigCommerce and PrestaShop.
BigCommerce Benefits
So, what is BigCommerce? It is currently one of the best hosted solutions available out there. It includes all the traditional benefits of these kind of shopping carts like appropriate server environment, security and support. But unlike most of other solutions in its range BigCommerce provides you with some really useful bonuses. For instance, with 99% up-time server and daily back-ups (which is pretty much an industry standard) you also get your Bigcommerce store built with use of Content Delivery Network. CDN will improve both speed performance of your shop and search engine ranking.
Another example of getting more with BigCommerce is their support. The platform not only offers you a qualified teem of experts to handle any issue but you also get a huge knowledge base. An instant access to more than 500 articles, official forum and dozens of tutorial videos will help you to learn how the platform works.
In terms of security it is even better. The shopping cart is PCI compliant so you don't need to worry about your client's data security. Additionally BigCommerce takes care about your data safety (hacker deterrent security provisioning, three redundant network architectures and hardware firewalls). So, you can be sure that no one will hack your web shop.
Finally, since BigCommerce is a hosted solution it can boast of highly intuitive and simple to use admin panel that makes establishing a store as simple as it possible. No programming skills are necessary and you can concentrate on making money. However, if you feel yourself comfortable with programming, check BigCommerce API.
PrestaShop Pros
And what is PrestaShop? It is one of the leading free open source platforms. It is considered to be one of the easiest to use solutions of its kind. However, keep in mind that working with an open source cart always demands at least some basic knowledge of HTML, CSS and PHP which is actually not that complicated as it may seem. PrestaShop is a self-hosted cart finding a compatible hosting is your task. Another thing you will have to do on your own is to install the platform.
So what do you get with PrestaShop that you won't get with most of other open source solutions? First of all it is peculiarities of source code itself. It is created to meet the MVC pattern and the object paradigm. As a result technical users receive very clean and simple to customize code. So, with proper knowledge in programming you will be able to change the platform the way you like.
Don't get frustrated if PHP sounds unfamiliar for you. The platform is designed with merchants in mind. The back end is highly intuitive and can be managed easily. Adding products, categories, images won't require any technical skills.
Important thing to mention is that you won't just get a shopping cart software with PrestaShop you will also receive built in CMS capabilities. As a result you can add different pages of content to increase your traffic and sales. Moreover, unlike BigCommerce (except top pricing plans) you are not limited with the number of products with PrestaShop.
Common and Distinctive Features
Both shopping carts have a number of similar and distinct features. So, let's list them to see how PrestaShop and BigCommerce can be compared in terms of functionality.
Both have a strong set of store management tools, including: product, orders and inventory management systems, numerous payment and shipping options and gateways, multiple currencies, taxes and languages, single page checkout, free mobile version of a store, etc. Strong point of BigCommerce in this case is a default opportunity to sell via Facebook. On the other hand PrestaShop can offer a paid module to establish a Facebook shop. However, the platform can also boast of multi-store feature, an opportunity to establish several web shops and run them via one admin panel which is not available with BigCommerce.
Marketing and search engine optimization will also become a breeze with both carts: coupon codes and discount system, wish lists and gift certificates, flexible pricing rules and newsletter, product reviews and ratings, SEO friendly links and meta tags/keywords/descriptions, etc. You will be also able to populate your products to eBay, Google Shopping and a lot more. BigCommerce can offer you an option of abandoned cart saver that is not available with PrestaShop. In general both solutions have approximately the same level of functionality but in case of BigCommerce it will be rather easier to configure and use.
In terms of business analytics both carts provide powerful inbuilt analytics and full integration with Google Analytics. So you will always be aware what are your best selling products, where your traffic comes from and what is your conversion rate. Both carts have their own marketplace with extensions that can offer you a lot of additional features. However, PrestaShop marketplace is much bigger which is not a surprise due to the open source nature of the platform (everyone can develop and add their own modules).
As a result it's quite obvious that both BigCommerce and Prestashop havr a strong set of features and can meet virtually any needs. However, BigCommerce will be a better option for a merchants who want to concentrate strictly on their business without getting into technical part. On the other hand PrestaShop will be a better cart for technical store owner who will be able to use all the customization opportunities of the platform.