German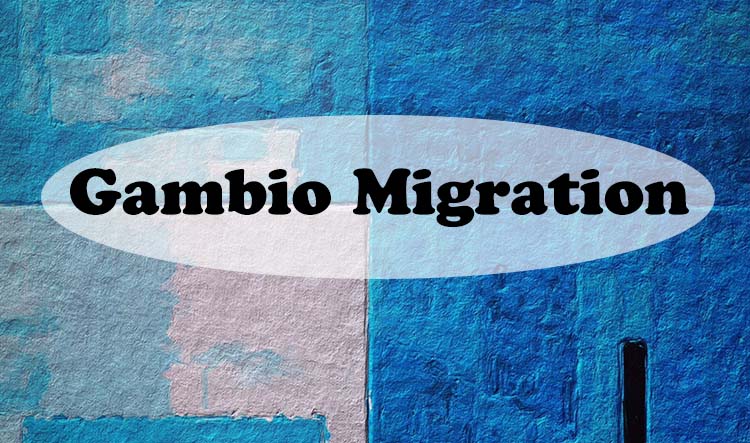 It has never been so simple to start an online business like today. Variety of opportunities gives a chance to create an own e-store just in a few minutes. However, there is an important point which should be concerned by many online shop owners. It's about choosing the right software for the business. What if the shopping cart no longer meets the requirements of your retail? In recent times, Cart2Cart discovered that lots of users are looking for new e-Commerce solutions and want to perform a migration from Gambio. Here is its brief overview to understand whether it is worthwhile to switch from this platform.
How Much Does Gambio Cost?
Gambio can be bought for one-time €149. Online store itself is not associated with any ongoing costs or limited in its activity and functions. So, no hidden fees are to be expected here.
How to Customize Design?
It is possible to customize layout and design of your store easily, even having no programming skills, meaning you can create and style it by yourself. Changing the colors and fonts, modifying shop's logos and wallpapers can be performed via admin panel. So, Gambio allows merchants to generate create own custom design without editing the source code in the shortest possible time.
What Features Are Offered by Gambio?
Suggesting a set of features that are basic for modern e-shop, Gambio Gx2 allows you to customize your online store to fit all needs. Here is the list of three main functions provided by this shopping cart:
Unlimited number of categories and subcategories. Using back office, you can create as many categories and subcategories as you wish. In addition, there is a possibility to insert a specific icon or image for every category and subcategory. This feature makes navigation around the site much more convenient and easier.
Product management. You decide exactly how many products you want to add to your store, and use the practical cross-selling function that suggests your customers more products from other categories.
Invoices. Without problems, you can benefit from the creation of invoices and delivery notes to your orders directly from the online shop. On request, it is possible to get them as a PDF file to get them and then send to a customer via email automatically.
Is Gambio's SEO effective?

The rivalry in the Internet is really harsh and getting top ranks in search engines has become an uneasy task, if the shopping cart does not provide needed features. Gambio as an e-Commerce solution includes such SEO options as:
SEO-friendly URLs;
Product images names can be assigned arbitrarily;
Keywords in the URL for each category and products;
Tableless XHTML template (valid W3C XHTML 1.0 Transitional);
Google Analytics integration to the admin area;
Managing and setting of meta-data;
Sitemap Generator.
Is There a Helpful Customer Service?
Support helps you to solve all issues and fix bugs quickly and is available for your disposal:
Support by phone. Telephone support is available to answer questions directly and accessible via a landline number at no additional cost.
Help by e-mail. All problems are tackled and solved by Support Team quickly.
Manual and Gambio forum. On about 300 pages all platform's functions are described in the manual. Moreover, Gambio forum can provide you with the information from the cumulative expertise of thousands of shop owners.
Are You Satisfied with Gambio?
With no technical expertise, Gambio allows you to start own online store. Nevertheless, if the business grows and needs better features and functionality, this solution is not ready to meet the demands. All listed features can be a good, but a kind of basic set that is presented by most part of solutions. And it is your choice whether to stay with Gambio or go ahead the changes to reap bigger profits.
Cart2Cart provides a fast and bugless migration from Gambio to the world's popular e-Commerce solutions. For data transfer, you don't need any programming knowledge as a process is absolutely automated. Simply following steps of Gambio import there is a possibility to move: customers, products, orders and other important information. Thus, only in a couple of hours you can get a desirable store using Cart2Cart!