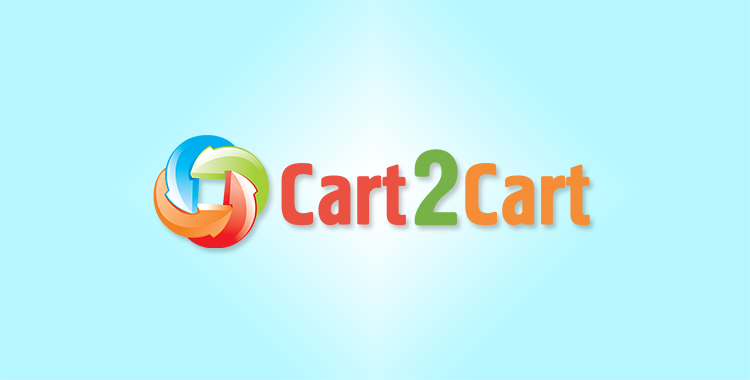 Both Pinnacle Cart and Magento shopping cart provide you an opportunity to start a small web shop with a dozen of products and grow it up to a giant store with thousands of items. Moreover, depending on technical skills and business experience are there are several options available.
What is Pinnacle Cart?
Store Management. Admin panel may seem a bit overwhelming for a beginner but 8-Step Quick Start Guide will help you to get acquainted with the platform. So, once you get used to admin panel adding and modifying products, categories, images, etc., won't be a problem. Pinnacle Cart makes no restrictions in quantity and type of products (10 or 10 000, physical or downloadable, etc.). Template system will help you modify one of default skins the way you like or even create a theme on your own. And what is more important Design Mode will help you to do this without any programming skills. Multiple checkout, shipping and payment options will make your store flexible and improve customers' experience. Pinnacle Cart also allows you to populate your products to eBay, Shopzilla, Google Product Search, Amazon, etc. so you can reach your clients everywhere. Moreover, you will be able to sell your goods via Facebook and mobile devices that will undoubtedly open new horizons for your store development.
Marketing and SEO. Pinnacle Cart probably has one of the best set of tools to promote your store in every possible way. In terms of marketing you will get really a lot - starting from basic features like coupon codes, customer reviews and discounts and up to affiliate program, social media platform and QR codes generator. To get the highest Google ranks Pinnacle platform provides you with meta keywords, titles and descriptions per product, category and every page that is created via the control panel. Search engine friendly URLs, automatically generated site map, image alt attributes and many other tools are also available.
Integration, Security and Analytics. Pinnacle Cart integrates with various tools like Intuit QuickBooks, Doba, MagneticOne, Webgility, etc. Moreover, except standard statistics full integration with Google Analytics is available. And finally bank level security: support of SSL connection, PCI compliant and PA DSS certified.
So, if you are new to eCommerce and have no programming experience than a hosted solution is for you. Depending on the scale of your store you can pick appropriate pricing plan (from $30 per month to $349 Enterprise solution and even further). But if you are a veteran of the industry and has enough experience to modify source code than a licensed solution is for you. One time fee of $797 and you can run Pinnacle Cart at any server for life time.
What About Magento?
Why it remains one of the most popular solutions in the world? To understand that let's clarify what is Magento. It is an open source platform with rich out of the box functionality that is available for free as a Community Edition, for licence payment as Enterprise Edition and for monthly payment as a separate hosted solution Magento Go. So, the platform covers needs of every possible online stores and since CE is free a lot of people choose it to start business. Nevertheless, compared to Pinnacle Cart Magento has a few peculiarities that depending on your skills and budget may encourage or discourage you to use Magento.
Out of the Box Features. Magento has a strong set of default features that may easily compete with Pinnacle Cart. Magento store supports unlimited number of products and provides you with opportunity to sell virtual goods. Built-in CMS capabilities together with multi-store management will give you freedom to create several shops within one admin panel and add various content. Other important tools are inventory, orders and customer management systems, SEO and marketing features, multiple checkout, shipping and payment options. However, Magento admin panel is not the easiest one to manage it requires high learning curve. So, if you decide to establish Magento shop on your own it will take some time to configure it the way you need. If you need quick store set up but you don't have experience of working with Magento then most likely you will have to hire someone to do it for you.
Extensions and Community. Magento has a large community that is why you won't have any troubles with finding a professional help. Moreover, one of the most important advantages of the platform is its high customization opportunities. Thousands of extensions that are available will add any feature you need. However, proper installation may require extensive technical skills that causes high learning curve or hiring a programmer.
Let's Sum Up
Pinnacle Cart is an intuitive, complete and rather simple to use solution. It offers 14 days free trial period so you can easily check it on your own. However, it doesn't support any free options to create your business. At the same time Magento platform is complicated but robust solution with thousands of extensions that makes customization virtually unlimited. You can start an online store for free with Magento CE and then as your business grows upgrade it to an Enterprise Edition that offers set of advanced features and professional support.
In case if you already have an online store that is built with another platform you can easily migrate to Pinnacle Cart or Magento with Cart2Cart. An automated online service that moves your products, customers and orders from your current platform to a desirable one. No data loss and accuracy is guaranteed. All you have to do is to register an account and in less than in a few hours the whole process will be complete.