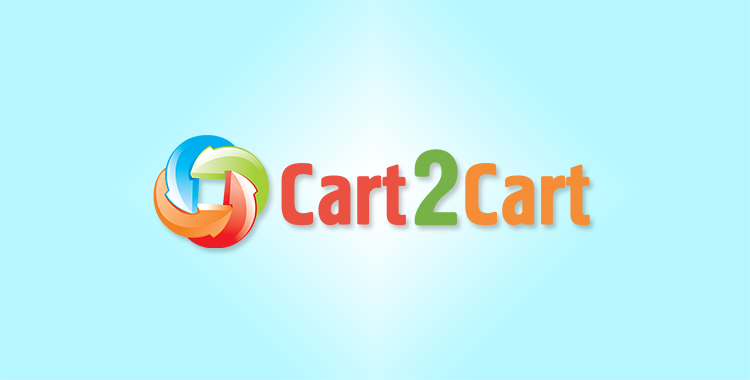 3DCart and PrestaShop. Each of them can offer you a set of functions to boost your business. Nevertheless, they are as different as possible. To understand the difference just imagine you can choose between two cars. One with automatic gearbox - 3D Cart. You don't have to apply any programming to sit in your 'auto' and drive it anywhere you want. The other one with manual transmission - PrestaShop. It would be difficult to say that one of them is better, they are simply different. Depending on your 'driving' skills you may prefer one or another option.
So let's go further and check what are the main peculiarities of each solution and how they can improve your Internet store right away.
3DCart is a hosted paid solution. In other words you won't have to take care about any server issues. Your store will always be on air and in case of emergency 3DCart makes daily data backups. The platform is probably the most reasonably priced. You can start from $9.99 per month. The next step of establishing your shop is creating a design. Nearly 50 themes will be available by default. You may alter site interface with simple drag'n'drop editor or customize design using HTML and CSS.
Now let's discuss some of the main advantages of 3DCart:
Great product management features. Sell any type of products: tangible, downloadable, etc. Advanced inventory tracking will help you keep an eye on stock level of the same items with various options. Intuitive site navigation, product ratings and reviews, one-page checkout and many other functions will create positive shopping experience for your customers.
More than 25 business reports and integration with Google Analytics provide you with all the necessary data to make your margins and profit grow.
The best feature about 3DCart platform is probably Social Media Marketing tools. It is one of the most prominent range of functions available in the industry. Except standard Like button and Wish lists you will be provided with opportunity to sell directly via Facebook. Additionally, it won't make any problems to establish a blog and synchronize your store with Facebook and Twitter accounts. So, you will be able to post on social networks straight from your admin panel. Finally, you can simply add YouTube videos to your product descriptions. It's hard to find another platform that would provide you with all these features out-of-the-box. Moreover, each page goes with search engine friendly links and meta keywords description to make your site have the highest Google ranking possible.
Mobile commerce and affiliate program won't let you miss any type of clients and partners.
Free 24/7 3DCart support will solve any issues that may evolve while using 3DCart.
But everybody knows that nothing is perfect. So what are the drawbacks of 3D Cart?
Regarding payment options you won't get any problems (100+ gateways are available) than you may feel a lack of shipping options. Though UPS, USPS, FedEx and Canada Post are available in some cases it may not be enough.
3DCart by default comes loaded with features that will meet demands of almost any type of business. However, if you need some functions that are not provided out of the box you may not find an extension that can add this feature. Since there are not as many modules available out there.
And what is PrestaShop? It is a free open source cart. So, hosting and installation is up to you. Though it is not the easiest process, PrestaShop provides good documentation and if you follow the manual you won't have any difficulties with setting up your shop. Because Presta is an open source platform there are virtually no limits in design and customization. With proper programming expertize you will be able to change any aspect of your store. In addition a huge number of PrestaShop templates are available in the net.
The core difference between 3DCart and PrestaShop is that the first solution may be used without any programming skills. However, PrestaShop is considered to be one of the most user-friendly platforms among all open source carts.
So, what else may encourage you to use Presta Shop?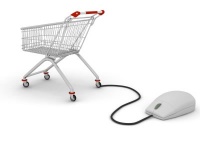 Hundreds of features available right after installation: unlimited number of products, one-page checkout, built-in CMS, SEO tools, coupons and discount system, inventory management, great localization facilities, advanced analytics and reports, and much more.
Multi-store option enables you to have several stores with different products to sell and only one admin area to manage them.
Enormous number of free and paid extensions. It's difficult to imagine that you won't be able to find the exact module you need.
In spite of all pros that PrestaShop provides, there are some cons that you need to know about before choosing it to power your store:
Mobile commerce function will be available only as a paid option. Moreover, some of features that are not presented by default can be added only with paid modules.
After major upgrades PrestaShop community sometimes explodes with a number of bug reports. Even though all of them are fixed in only a few weeks or even days you should be beware of. The best solution in this situation is to wait before conducting an update till more stable version with bug fixes will be released.
It's up to you which cart you will select. Undoubtedly after considering all pros and cons you will choose the best option for your business. But what to do if you already have a shop running on another cart? How can you migrate an e-shop to 3DCart or PrestaShop flawlessly? It's simple with Cart2Cart. The service will automatically move products, customers and orders from your current shopping cart to a desirable one. To see how easy and fast it can be just register an account and set up your FREE Demo Migration right now.