BigCommerce is an eCommerce platform that makes it possible to bring your business to new heights. This BigCommerce review will help you explore this platform and create your own opinion about it.
So, first of all, a handful of benefits:
Ease of setup. The time required to set up online store is quite an important factor. BigCommerce shopping cart provides users with a great variety of designs out of which they can choose any for their storefront. A pleasant addition to painless setup is that you may use it for free.
A wide range of marketing features. There is a possibility to sell in Facebook. This feature may double your income considering the number of people who spend countless hours in social networks. There is also a possibility to optimize your BigCommerce store for mobile shopping. This platform gives an opportunity to create and export ads for search engines like Google and Yahoo. Google website optimizer analyzes your site to determine what will best attract users and lead them to your site.
Security. Strong security is a must, when you want to build an online store. BigCommerce protects your customers with hardware firewalls, denial-of-service protection, a network-intrusion detection system, and complete disaster and recovery support.
Support. This shopping cart provides live chat support. There is a large number of training videos available to provide additional guidance and assistance through many of the features. All these features together will help you to become an expert at using this product.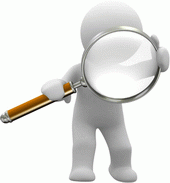 BigCommerce's Shortcomings
What is BigCommerce's main downfall? There is no embedded newsletter software. It might be very convenient to keep everything in one package. Another downside is the absence of B2B support. There is a rather complicated method of creating wholesale customer logins. If you need to support retail and wholesale customers then you'd better look for another platform.
BigCommerce is quite a deserving eCommerce solution that will do its best for your Internet business. This application features a good variety of tools to guide you through all aspects of creating and managing an e-shop. Possibly the navigation will be a little troublesome, and this application doesn't offer some of the advanced features. All in all BigCommerce is an eCommerce application that will help you create a well-built store and start selling products on line.
If you have ever migrated from one shopping cart to another, then you probably know the robustness of this process. The solution in this case is Cart2Cart online automated shopping cart migration service. It migrates all information about products, product categories, manufacturers and orders to BigCommerce in a few hours. All the process does not require any user assistance. Moreover, there is a possibility to try this service in Demo Mode first to make sure everything is done the way you want. There is nothing to think of, migrate to BigCommerce with Cart2Cart service.