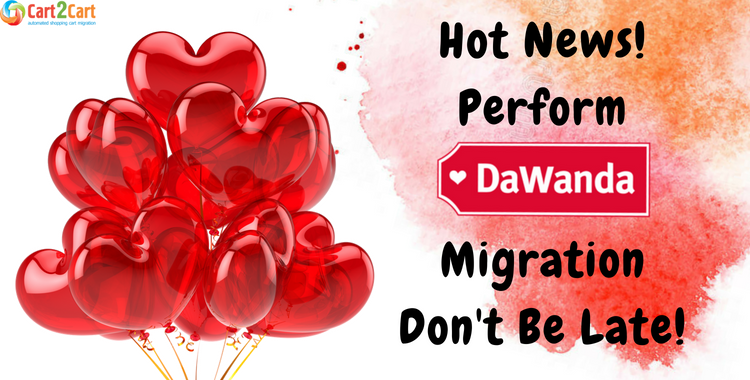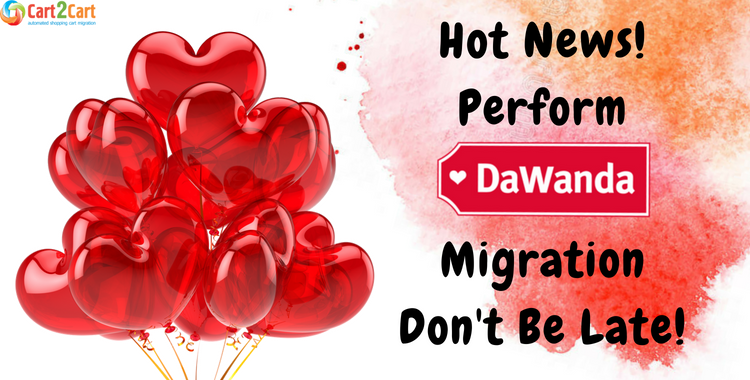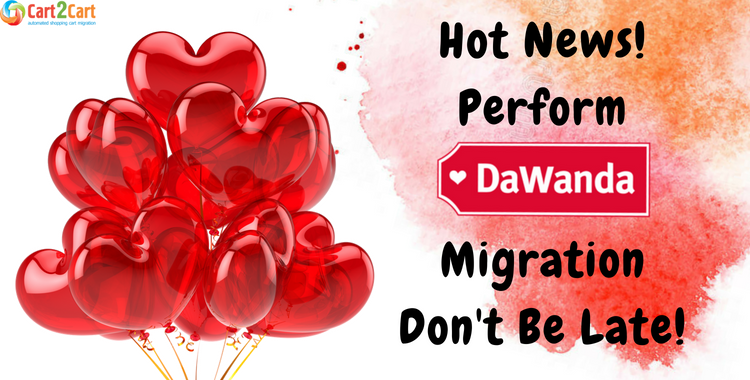 Hot news! Cart2Cart - your BFF and partner - is now running DaWanda export.
Probably, you've already heard: DaWanda is saying goodbye and closing marketplace on the 30th of August. And now its 380,000 merchants are in need of a new home. But no panic, as usual, our team aims to meet your requirements before you know it.
Don't be afraid of changes, it's all for the best. Now you can perform migration from DaWanda to one of our 80+ supported carts in a couple of clicks swiftly and securely. Moreover, we've already analyzed a million aspects and found great eCommerce alternatives to satisfy and even exceed your highest expectations. Let's take a free insight look together!
What's The Fuss About?
Dawanda is a popular marketplace launched in Germany in 2006. They went international in 2012 but still have the European focus. And it's their first and worst weakness.
With 320,000+ sellers and 5,3+ million products, DaWanda is undoubtedly very competitive, especially if you're not based in Europe. Since most of DaWanda's buyers are. They're interested in purchasing local products to save on shipping fees.
Today they can't drive further growth to the marketplace, and our primary goal is protecting what you have passionately built with Dawanda over the past 12 years. You're welcome to the list of its best alternatives.  
Etsy
Etsy is the global eCommerce platform, which has reached an agreement with DaWanda for the continuation of your eStore. Something you ought to know before migrating to this sales panel:
It's mainly focused on handmade, vintage, and DIY supplies;

It serves not only customers from the German-speaking world, but 35 million buyers from around the world;

It requires no

listing fees for your entire current DaWanda inventory to help you move in;

It enables you to bring your DaWanda rating over to new eStore;

You can run your listings and some of your seller rating information

to Etsy

with DaWanda's unique Import Tool.
As for disadvantages, Etsy doesn't allow you to sell mass-produced products. So, let's move on.
WooCommerce
WooCommerce is a free WordPress plugin with additional features, which allows the selling of products and services from your eStore. With this platform, you'll gain such advantages:
Free download;

Easy install and set up;

39 free templates and 1000+ web design features;

400+ additional apps;

Developed security system;

Colossal popularity (

10M+ downloads

!!!);

Full control of your eStore;

An unlimited number of offered items.
Generally, WooCommerce is a perfect fit for small operations that need to get off the ground quickly.
Shopify
Shopify is definitely the fastest, most robust and user-friendly eCommerce platform on the market to work with. What makes it so outstanding? A few useful features that no other cart has:
High mobile optimization;

Low costs without cutting corners;

24/7 customer support;

Powerful SEO;

The easiest interface ever;

Available coupons and discounts to

incentivize

purchases;

A vast community of fellow merchants, experts, and developers providing you with a wide variety of great content, such as

Out of the Sandbox's Shopify blog

and

Shopify's own blogs and resources

;

Best practices for social media marketing and conversion tracking;

A significant number of third-party add-on apps, it's possible to extend the functionality of your online store;

100+ gorgeous, mobile responsive themes to attract users to your online shop;

Risk-free 14 days trial: you owe it to yourself just to at least see what you have been missing.
Keep in mind that, that Shopify is an all-in-one web-based platform that let the entrepreneur run their own eStore. A considerable number of its benefits is the fastest way to hit the jackpot.
Countdown
All three alternatives provide turn-key eCommerce solutions, but you should choose a perfect fit individually. Take into account the pros and cons, features and opportunities each of them can offer you.
Forget about all bugs and technical stuff, just shake it off. Cart2Cart will perform everything most smoothly and painlessly for you. But hurry up, there's not much time left, after the 30.08.2018, trading on DaWanda will no longer be possible. Migrate from DaWanda to eCommerce leading platforms like Shopify or WooCommerce, try Free Demo and feel the difference. We'll help you become super trendy.