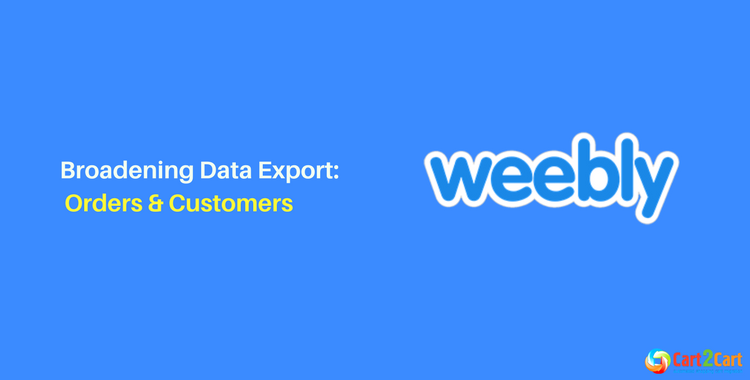 Great news guys! Recently Cart2Cart added Weebly data export and received lots of positive feedback for providing such an opportunity for e-merchants. Moreover, several dozens of store owners have already successfully made a switch from Weeble to other hosted platforms. Our congratulations!
Today, fulfilling countless requests to extend Weebly export opportunities, Cart2Cart is happy to announce you that we enlarged the list of transferable entities from Weebly to 75+ eCommerce solutions. The new list of transferable data now include:
Product Variants
Customers
Customer Shipping Address
Customer Billing Address
Orders
Order Statuses
Order Products
Along with widening the list of data you can export from Weebly, Cart2Cart also added new additional migration options to extend your Weebly data export possibilities. Now you are able to:
Create product variants based on the combinations of options
Preserve order IDs on Target Store
Preserve category IDs on Target Store
Preserve customer IDs on Target Store
Weebly is a web based eCommerce platform that allows merchants to build and maintain online stores with minimum efforts. However, many users are tend to change it for a more robust solutions due to Weebly's quite limited functionality.
Weebly data export doesn't require any technical skills. All your eCommerce data will be securely and accurately moved to a desirable platform automatically within few hours. Cart2Cart service guarantees you 100% Weebly store uptime during data migration process. If you have any Weebly export-related questions, feel free to contact our responsive 24/7 support team.
If you are ready to move your store to a more advanced platform, perform Weebly data export right now! Free Demo is available.