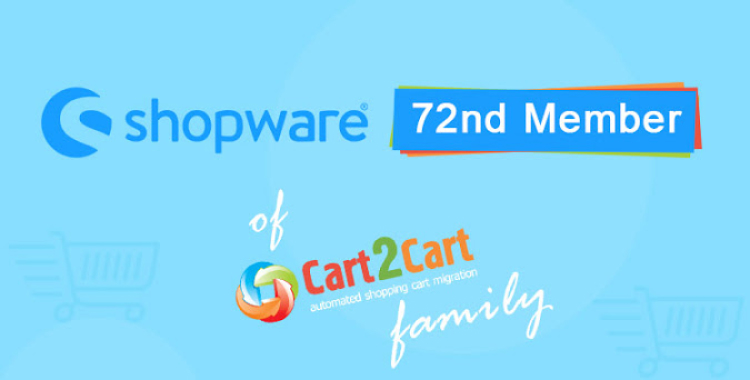 Fearing to sound repetitive and boring we'll still say it once more - Cart2Cart expands your migration possibilities again!
Though it's dogs who are famous for eagerly and, at times, pathetically, expressing affection, Cart2Cart is about to surpass. Here is our new gift to you, a blatant plea for your love - automatic migrations to Shopware shopping cart.
---
About Shopware
Do you remember the unisex futuristic jackets in "Back to The Future 3", with the adjustable size? Well, Shopware's just like them - suitable for everybody. No matter what your current technical level is and which kind of store you want to run - a small, niche shop or a huge retailer - Shopware will meet your needs in each case. The platform's flexible, easy to install and use and provides unique marketing and SEO functionality. It's straightforward back-end will satisfy new shop owners, experienced merchants, designers, developers decision makers, in a word - everyone.
Using Cart2Cart, you'll be able to transfer all the vital entities to Shopware, like products, customers, orders and additional store data. The cost of such transfer, as usually, starts at $69 and depends solely on the number entities you'd like to move.
Thus, If you want to equip your store with the uplisted progressive features at once - migrate to Shopware right now, starting with free Demo Migration.