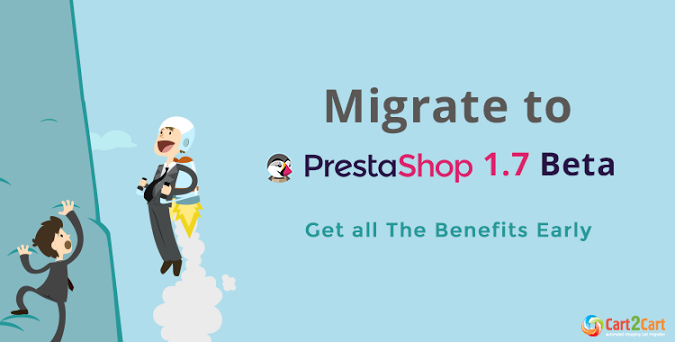 Update: PrestaShop 1.7 was released! Migrate to PrestaShop 1.7 with Cart2Cart from any of 80+ supported carts.
The two most important days are the day you're born and the day you figure out why. That's what Mark Twain, thousands of cups, bumper stickers and corny motivational posters have established for us. Well, we surely know why Cart2Cart was born - to keep improving your migration possibilities - the life purpose we're pursuing proudly and enthusiastically.
This time, our gift to you is automatic migrations to the highly anticipated PrestaShop 1.7, or, rather, to its current beta. Thus, you can start enjoying what's best about the cart right now, before everyone else shows up - like a German in a hotel pool.
Improved interface, simplified navigation and product-creation workflow, new design themes and an ability to create unique looks without spending much time - these, and much more progressive features are already waiting for you! So, don't wait any longer, see how your store looks like on PrestaShop 1.7 today, with a free Demo Migration!
Good luck with your online business!