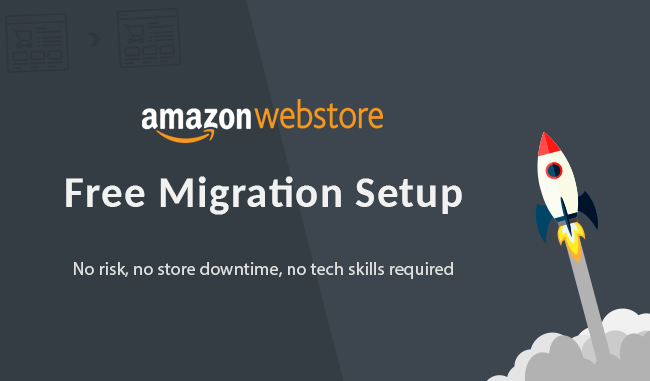 Cart2Cart — your bestest friend and partner — is now running a special and offering a FREE migration setup for Amazon Webstore users!
How does it look in practice? Everything's simple:
You tell us where and what data you want to migrate
We setup automated migration from Amazon Webstore to a desirable shopping cart
Our tech engineers do free Demo migration and show youamazonwebstore the results
If you're satisfied, you get charged and we launch full migration. If not, you lose nothing!
Give it a try! Just fill in a request form and we'll contact you shortly.
Get ready to migrate to Shopify, BigCommerce, Magento, WooCommerce or any other shopping cart automatically. It's super easy!
And believe us: we know how to get the job done 😉