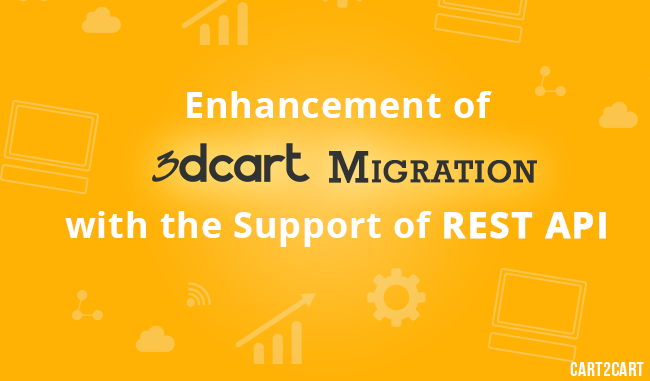 The improvement of Cart2Cart service migration quality is a perpetual process that never slows down. Today, we're happy to announce the support of REST API for migration to 3dcart!
Being a progressive API, the usage of REST has many virtues in terms of data transfer efficiency. Henceforward, the automated migration to one of the most popular hosted shopping carts will become even more pleasurable experience.
Since the adoption of REST API takes time and efforts, it will happen gradually. Currently, Cart2Cart is using REST for migration of products to 3dcart exclusively. However, we promise you to start utilizing the benefits of representational state transfer technology in its full extent soon enough.
Keep your ears open, as new Cart2Cart updates are an inch away! Also, if you've ever been interested in performing a migration to 3dcart -- there's no better time than now. Start with a free Demo migration and test out what 3dcart has for you to offer!