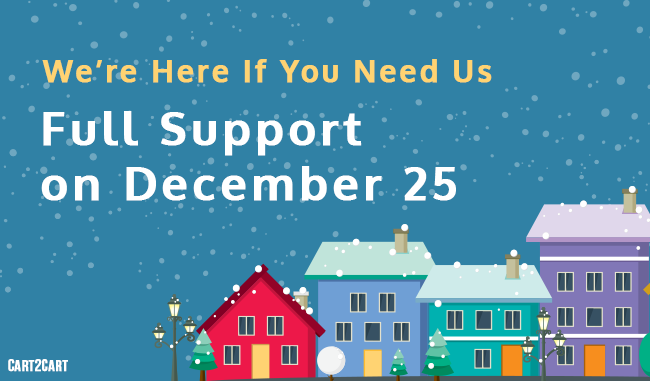 Christmas is nearly here! The time when Home Alone is on TV, Sinatra's on the radio, and Cart2Cart Team is, well, Cart2Cart Team is working as usual 🙂
In all seriousness, we'd like to say "thanks for being with us", wish you all the luck in the world and promise to be there if you need us, providing full support even on December 25, the jolliest day of the year.
Merry Christmas and Happy New Year!
Yours forever,
Cart2Cart Team