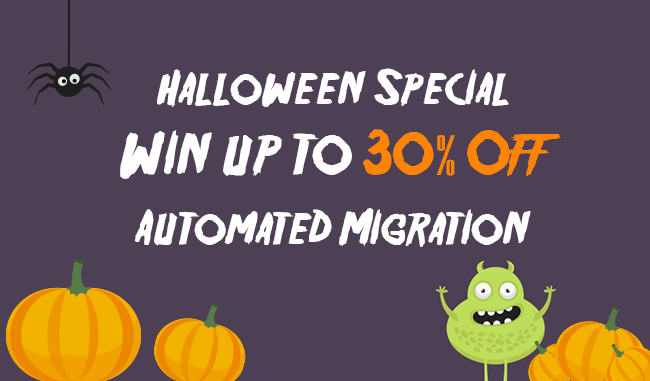 Have you already seen monsters marching down the street? Well don't scream too loud when you do, because those witches, ghouls and vampires are full of lust for blood and… sweets. Tofu candies, mostly.
We know you're too busy to go trick-or-treating. So here's a very special Halloween treat from Cart2Cart straight to your doorstep - pumpkin lottery! How does it work? Well nothing too complicated: simply pick one of the jack-o'-lanterns and win up to 30% off automated shopping cart migration! And be sure you'll get your discount for certain, as our motto is "No tricks - treats only!"

Isn't it much better than just a handful of candies? It's good for your online store, your wallet AND your dental health. Wait no more - feel in the Halloween spirit and boost your business now! Hurry, our special offer lasts till the 2nd of November only!