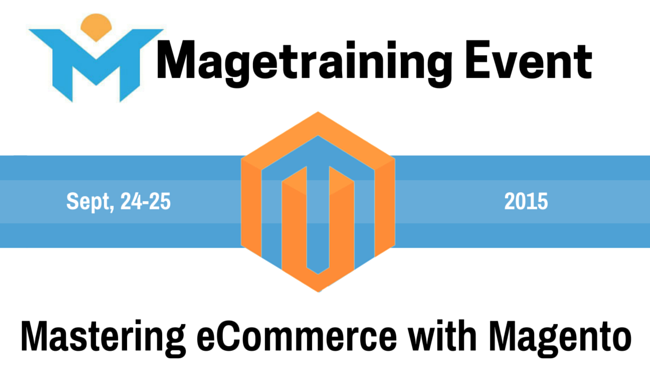 Hi there, Magento store owners! Before we continue, give us a promise you will listen to an advice you read next, OK? Good.
So, the advice is - invest in your knowledge. And now, how about some education?
Magetraining, a company devoted to empowering eCommerce shop users by training them how to fully utilize the robust functionality available in the Magento, will be hosting a two day event, September 24 - 25, 2015, designed specifically for CEOs, IT Managers, and Decision Makers.
The event will cover a variety of topics, including Merchandising, Marketing, Promotions, Content Management, Managing Customers and Orders, Running Multiple Stores and Languages, Configuring Taxes, and a preview of Magento 2.0.
The main goal of Magetraining is to equip people involved into e-Commerce sphere with the knowledge they need to increase sales and improve efficiency with the Magento tools at their disposal.
The event will be at the Crowne Plaza Hotel & Suites, Minneapolis Airport/Mall of America, Three Appletree Square, Bloomington, MN 55425. Follow this link for the group rate. Group code: MAG
Cart2Cart Team insistently recommends to visit this wonderful educational event and, as a small incentive for our readers, offers a promo code for a $100 discount on the standard ticket price! The code is: "100-Off".
Follow this link for more details and registration information: http://www.magetraining.com/
P.S. Visit Magetraining and get a considerable discount on any migration using Cart2Cart service. More details will be available during the event.