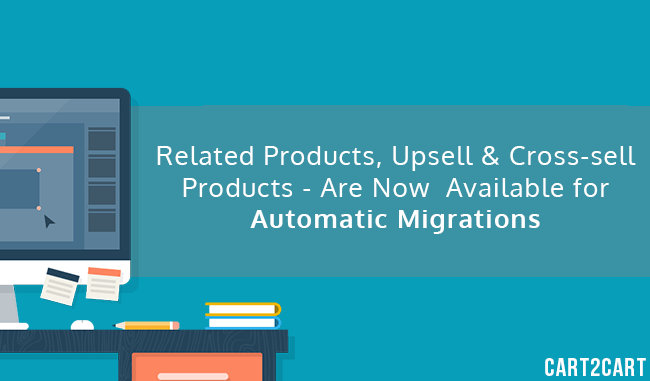 Despite the fact that cruel Summer is teasing our developers with its dazzling sunshine, they stay indoors. They work in the office remaining loyal to their mission - making your eCommerce life better. As a result, the migration opportunities of Cart2Cart users have been enhanced drastically, so their dedication is justified.
Now, let's get to the point - Cart2Cart service has just added a support of related products (including upsell and cross-sell products). These entities help merchants to sell more, sell pricier items, and, thus, they are crucial for store's profitability. So, from now on, migrations of related products are available between the following shopping platforms:
Magento - related products, upsells, cross-sells
WooCommerce - upsells, cross-sells
3dcart - related products, upsells
Bigcommerce - related products
Interspire - related products
PrestaShop - related products
CS-Cart - related products
OpenCart - related products
AceShop - related products
MijoShop - related products
MiwoShop - related products
JooCart - related products
In case your e-Commerce solution isn't mentioned in the list above - worry not, we're planning on diversifying it in the nearest future. Meanwhile, if you want migrate your these goods immediately - contact our Support Team and we'll be glad to help you right away.
Cart2Cart wishes you best of luck in all future endeavors.