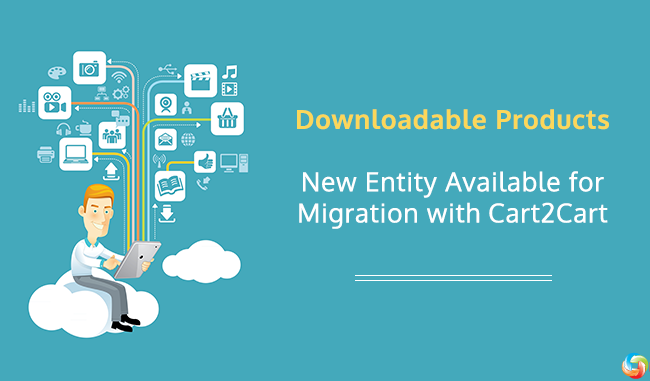 Cheers! On this bright spring day we're happy to announce that your migration opportunities have just become even more advanced. Recently, we've added a brand new, revolutionary entity - downloadable products, and, now, merchants of all geographies can transfer it automatically.
In our age of virtual reality - people demand digital games, books and musical instruments just as much as their physical equivalents. Thus, many merchants either build their entire businesses selling software, or just add virtual products as an addition to their physical trade. That's why it is the matter of crucial importance, to be able to migrate downloadable products without loses. Usually, these entities are music files, e-Books, digital programs or simply text files you attach to physical items, as user's manuals. And, currently, you can transfer these items between the following platforms:
Although we only support migrations of downloadable products within three carts at the moment, our team is already working on making such transfers possible for other solutions as well. So, if you're a retailer of digital goods, be sure to check our updates, and be the first to use this advantageous option, particularly as you can give it a try for free - through our Demo Migration.