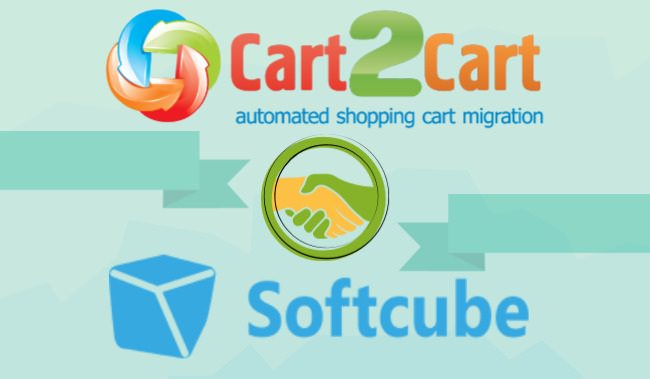 Ladies and gentlemen, we have wonderful news to share with! From now on, Cart2Cart clients can get even more benefits, thanks to our newly established partnership with Softcube - an e-Commerce personalization service that increases sales up to 20%.
Customers value personal touch, they like to feel themselves special and that the shop knows exactly what they need. That is what Softcube does - finds the right approach to each of your customer individually. How is this possible, you ask? Everything is simple: all you have to do is to install one line of code on your site, just like Google Analytics, and that's it - you get this service!
What You Will Get
With the help of Softcube, personalizing instruments used by leading players on the market such as Amazon, can be implemented to your e-store as well. Its point is to suggest every store visitor a unique personal shopping experience using recommendation widgets, automatically generating targeted emails and customer-specific promotions. For these purposes, SoftCube uses powerful collaborative filtering technologies and data about customers site activity, location, gender, preferences, previous purchases and other info.
Owing to partnership with Softcube, we offer to you, our dear customers, a chance to get free trial 30 days of Softcube service - all you need to do is to use code word "Cart2Cart" and enjoy your sales increase!
Going personal is now easy! We are strongly convinced, that the partnership between Cart2Cart and Softcube will be long lasting and fruitful for all of us.